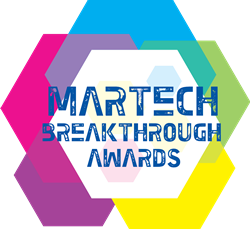 "Goodway Group is delivering a breakthrough solution that addresses a critical need in the market, enabling marketers to have a better handle on the macro and, now, the micro level. Congratulations to Goodway Group for winning our 'Best Data Visualization Solution' of 2020 award."
LOS ANGELES (PRWEB) September 23, 2020
MarTech Breakthrough, a leading market intelligence organization that recognizes the top companies, technologies and products in the global marketing, sales and advertising technology industry, today announced that Goodway Group, the digital partner advertisers trust to deliver campaign performance and media efficiency, has been selected as the winner of the "Best Data Visualization Solution" award in the third annual MarTech Breakthrough Awards program.
Goodway Group provides a powerful suite of tools, resources and expertise for multi-location advertisers, including retailers, dealers and franchises, so that they can easily scale and customize digital programs for their various local target markets. The Goodway Group solutions minimize the administrative complexities that come with managing multi-location digital advertising, empowering brands with campaign performance reporting and programmatic expertise to enhance media efficiency. The Company's robust marketing KPI reporting dashboards scale and provide visual performance information for brands with multiple locations.
"An easy-to-understand visual representation of metrics is impactful for both location owners and experienced corporate marketers," said Jay Friedman, president, Goodway Group. "With traditional advertising, a location owner can watch their TV ad by tuning in to the right show, but with digital, they often don't see their ads because they aren't part of the target audience. This causes a disconnect in understanding how digital advertising affects their business results, which makes our dashboards an educational tool as much as they are a reporting tool."
The mission of the MarTech Breakthrough Awards is to honor excellence and recognize the innovation, hard work and success in a range of marketing, sales and advertising technology related categories, including marketing automation, market research and customer experience, AdTech, SalesTech, marketing analytics, content and social marketing, mobile marketing and many more. This year's program attracted more than 2,750 nominations from over 15 different countries throughout the world.
"Brands with multiple locations face unique marketing challenges and for corporate and local marketers to be able to visualize the same aggregated data can help uncover powerful insights to enable impactful campaign adjustments," said James Johnson, Managing Director at MarTech Breakthrough. "Goodway Group is delivering a breakthrough solution that addresses a critical need in the market, enabling marketers to have a better handle on the macro and, now, the micro level. Congratulations to Goodway Group for winning our 'Best Data Visualization Solution' of 2020 award."
Goodway Group's visual dashboards can scale to any client's needs and each location owner receives a secure, mobile responsive dashboard, providing them with access to their campaign metrics. Additionally, Goodway's tech team includes aggregation capabilities so that marketing managers at every tier can compare performance and see trends at every level.
The dashboards provide a visual representation of campaign metrics by time, which the user can adjust. At the individual campaign level, metrics are available with data visualization for categories including overall impressions, overall eCPA activities, channel-level impressions, channel-level eCPA activities and channel-level budgets. Additionally, different metrics populate for each channel's sub-dashboard so that audio campaigns feature graphs and tables for impressions, completion rate and budget, whereas display campaigns feature impressions, eCPA activities, pixel activities and more.
To understand how data visualization is driving real business outcomes, a multinational automobile corporation wasn't running any video campaigns in its western region. The Goodway Group team educated them on video's impact by showcasing the results of successful video campaigns in other regions via the dashboards. Presenting dashboard data was only one of many steps in the sales process, but the western region went from $0 in video at the start of 2019 to $2 million in video by the end of the year. Furthermore, in the first six months of 2020, through the heart of the Covid-19 pandemic, the client was able to visualize the amount of impressions served and how many of those consumers then migrated to their individual websites and completed buying activities. Over 487k website activities with a cost per completed view of less than .05 cents. In addition, CPAs decreased by 51% from 2019 to 2020 through campaign optimizations gleaned from dashboard insights.
While Goodway Group delivers advanced AdTech technology, the Company is client-driven, focused on making decisions in each clients' best interests. The Goodway Group team of
strategists, traders, researchers, and account managers are keenly focused on the customer's business, delivering expertise that drives results.
####
About MarTech Breakthrough
Part of Tech Breakthrough, a leading market intelligence and recognition platform for global technology innovation and leadership, the MarTech Breakthrough Awards program is devoted to honoring excellence in marketing, ad and sales technology companies, products and people. The MarTech Breakthrough Awards provide a platform for public recognition around the achievements of breakthrough marketing technology companies and products in categories including marketing automation, AdTech, SalesTech, marketing analytics, CRM, content and social marketing, website, SEM, mobile marketing and more. For more information, visit MarTechBreakthrough.com.
About Goodway Group
Goodway Group is the digital partner advertisers trust to drive campaign performance and media efficiency. Proud to be completely independently owned and operated, Goodway provides trustworthy expertise that meets its clients' needs – and no one else's. Using predictive intelligence, Goodway helps advertisers get the most value out of every impression across all paid digital media. Through the combination of employing the smartest technology and the most experienced people in the industry, Goodway delivers authentic results. Find Goodway Group online at goodwaygroup.com.