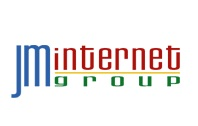 San Francisco, CA (PRWEB) February 26, 2014
The JM Internet Group (http://www.jm-seo.org) is proud to announce recognition for Jason McDonald's books on Google SEO tips. The books have reached a total of 555 reviews combined, and the number continues to grow every day. Jason McDonald, renowned SEO expert, is the author of the search engine optimization, social media marketing and google adwords books available on Amazon.com. The number of reviews continue to increase steadily, and also reflect the satisfaction of the readers/reviewers of Jason's pure genius in his SEO, SMM and AdWords strategies for success,
"I am so excited and pleased to receive 555 reviews on Amazon," explained Jason McDonald, Director of the JM Internet Group. "SEO tips for Google are constantly evolving as Google evolves, and my books strive to provide the most relevant information available for small business marketers."
The SEO tips book and all of Jason McDonald's collection of books are available for purchase; for more information go to:
SEO Training Course Schedule - SEO, AdWords, and Social Media Marketing
Classes begin in June, 2014!
Top Ten: Top Ten Free Tools for SEO / Search Engine Optimization
Keywords: How to Generate Great Keywords for Great Google Rank
Page Tags - Quick Boost - Use Page Tags to Improve Google Rank
Link Strategies: The Who, What, Where, When and How of Getting Good Links for SEO
News: Using News as an SEO Opportunity -
Google Rank: Monitoring Google Rank, and Leveraging it for SEO and PPC
Website Structure: Creating the Best Topology for Google Rank
Metrics: Tools for Measuring Website SEO and Performance
AdWords: SEO for AdWords
Social Media: Social Media Marketing for Businesses and Marketers
Learn SEO, Social Media Marketing, and PPC (AdWords) in a Friendly Online Internet Marketing Course
Previously, most classes about Internet Marketing have been available only in either the large cities like Las Vegas, Reno, Henderson or at specialized industry conferences like SMX or SES. The JM Internet Group is dedicated to bringing Internet Marketing education to small businesses and marketers across the United States, Canada, and the United Kingdom. Attendees participate in live training, but also have access to recorded videos, PowerPoint, and all web links. Live question and answer plus after session one-on-one assistance make this online training in Internet Marketing a powerful alternative to real-world instruction. For those who neither live near a big city nor can attend an annual trade show event, the online learning environment is a powerful way to get up to speed on Internet Marketing.
About JM Internet Group
The JM Internet Group provides SEO, Social Media Marketing, and Google AdWords training and courses for busy marketers and businesspeople. Online search engine optimization training helps explain keywords, page tags, link building strategies and other techniques needed to climb to the top of search engine rankings for Google, Yahoo, and Bing. The teaching methodology is hands on, with live examples and discussions, taught from the convenience of each student's computer.
Contact:
JM Internet Group, Media Relations
Web. http://www.jm-seo.org/
Email. jm.internetgroup(at)gmail(dot)com
Tel. +1-510-713-2150