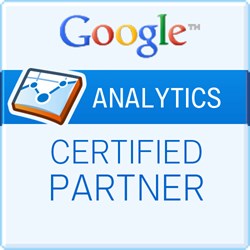 Since day one, we have strived to provide world class services to our clients, and our acceptance into the Google Analytics Certified Partner program helps validate the quality and benefits of our services.
Bay Head, New Jersey (PRWEB) October 17, 2013
Teknicks is a leading Interactive Enhancement Agency that provides digital marketing services to some of the most well-known brands. As a Google Analytics Certified Partner (GACP), Teknicks offers a variety of services to help clients make the most out of Google Analytics, including but not limited to analytics consulting, full analytics setup with advanced feature implementations, custom analysis and insight reporting, A/B testing through content experiments, and more.
"We are very excited to enter into a strategic agreement with Google," said Nick Chasinov, the Founder of Teknicks. "Since day one, we have strived to provide world class services to our clients, and our acceptance into the Google Analytics Certified Partner program helps validate the quality and benefits of our services."
"It's an honor to be a part of such an elite group of partners," said Matthew Campion, the Analytics Manager at Teknicks. "Our analytics services will continue to meet the high standards of Google, while we take full advantage of the GACP program benefits."
About the GACP Program
The Google Analytics Certified Partner Program is a highly qualified global network of companies specializing in Google Analytics, a free, enterprise-class online measurement tool. Businesses of all sizes can work with a Certified Partner to receive professional help with training, implementation, customizations, and consulting services to make their websites and marketing campaigns more effective. GACPs are carefully vetted by Google and meet rigorous qualification standards. For more information about the program, visit: http://www.google.com/analytics/partners/partners-criteria.html
About Teknicks
Teknicks is a leading Interactive Enhancement Agency providing world class digital marketing solutions and proprietary technologies that drive actionable insights to some of the most well-known brands. Teknicks is twice ranked in Inc. Magazine's 500 fastest growing companies in America, voted as one of the best places to work in New Jersey, and was awarded New Jersey's "Top Emerging Business of the Year" in 2010. Teknicks is located in Bay Head, New Jersey. For more information, visit http://www.teknicks.com/