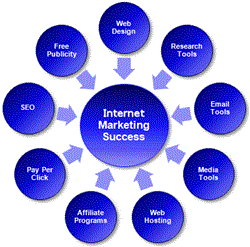 Our tools allows them to do just this, and do so in a "hands off" fashion that allows them to have a sort of "Virtual SEO assistant"
Largo, FL (PRWEB) October 02, 2013
ARME Realty.com, a Clearwater FL based real estate broker SEO company announces the results of their latest data aggregation showing a major spike in organic traffic to real estate websites using targeted long tail keywords in their page structure. The uptick is reportedly attributed to the latest Google algorithm update combined with the implementation of the company's Web Development Toolkit for real estate pros. A report ending 9/30 can be found by visiting ARMERealty.com/traffic-spike.
According to a recent report published by The Independent, the new search giant's ranking update is reportedly adding the most important update yet to "better handle natural speech", which are known as "long tail keywords" in the search engine marketing industry. Long tail keywords are multi-word keyword phrases which generally target specific industry segments and other details. In the real estate search space, a good long tail keyword example would be "Clearwater FL luxury waterfront with deep water dock". This type of keyword would generally attract a visitor with very specific wants and needs as opposed to a prospect searching for something more generic such as "Clearwater waterfront home".
The company's Version 3 of their popular Web Development Toolkit is designed to take full advantage of these long tail keywords and Google's recent update to drive a massive flow of traffic to a real estate professionals website. They do this by combining a cutting edge content distribution engine, long tail keyword engine, page creation engine, and other tools. The company states that this is a simple to use interface that allows realtors to control how their sites are built and to simultaneously choose what types of buyers or listers they'd like to attract as well as the property types they'd like to focus on.
A spokesperson for the company Simon Landers, has this to say, "Our research has shown that real estate brokers simply don't have the time to work on their website. We have discovered that is also very important for them to have a tool that allows them to focus their marketing efforts, whether online or off, on specific property types, buyer types, neighborhoods, and other key things. Our tools allows them to do just this, and do so in a 'hands off' fashion that allows them to have a sort of 'Virtual SEO assistant' working for them day and night. The technology is proprietary and truly unlike anything else in the marketplace today."
For more information about ARME Realty.com and their programs, contact the firm today at (727) 459-8841 or visit their website at ARMERealty.com.