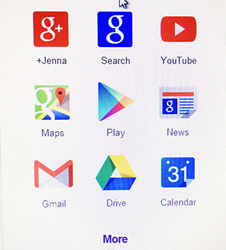 "Business owners are busy and many have said they're overwhelmed by the technology out there. We spent time thinking about how to make things simpler to empower businesses to become successful online." - Jen Fitzpatrick
Minneapolis, Twin Cities, Minnesota (PRWEB) June 19, 2014
It just got easier for business to share information with connections on Google Plus.
The new name does a great job of inferring the umbrella it is for current Google products all rolled under one new entity - Google My Business. Serving as a hub for Google+, Google+ Local, and Google Places, the one-stop access combines them into one easily accessible location, making it easier for business communications with customers.
"Honest reviews are useful for impact measurement and awards top achievers. Everyone benefits when best performers are noted for the success they generate for clients and just how they make a difference," believes Jeannie Hill, owner of Hill Web Creations. "Reviews are very powerful when posted in the right way. They help others who are looking for someone or something impact-full and that provides a choice service or product more business can benefit from."
The release answers the need that small and medium businesses and local search experts have requested for years. The new one-stop access utilizes a nifty dashboard comprised of the icons we are all familiar with: Local Maps, Google Plus, Google Places, Google Analytics, AdWords Express, YouTube, and favorite Google Hangouts.
Marketers also gain easy access for managing Reviews, Insights, and Multi-location Management. The compacted My Business interface offers a single account user the streamlined capacity to service up to 100 business locations. While that may take a marketing whiz who can juggle a large number of business in spite of My Business's embryo stage functionality, it is a pleasure to use for a half a dozen or so business locations.
The new dashboard and bundled features simplifies the complexity some businesses have found with the frequent updates in Google's Places and Plus platforms. My Business is not intended to garner up expectations it will boost a business to the top of search rankings. CNN quoted Google Expert Jen Fitzpatrick as saying, "This isn't meant to change or influence our search rankings in any way."
How These Updates Make On-line Reviews More Credible:

Anonymous on-line reviews are replaced with the legitimacy of reviews placed by real people and displaying their real name, as registered when their Google Plus account was created. Reviews will be listed for the public to read, require a Google Pus account and will be displayed on it.
This protects legitimate business from competitor spamming by posting fabricated negative reviews. Google is protecting user authenticity and making it more difficult for unethical practices, which encourages integral business practices and lessons the unnecessary hours spent countering false and harmful reviews.
Additionally this reduces the ease individuals found to post a review under someone else's name, thus adding credibility to the review system.
In the past, a reviewer only needed a Gmail account. Needing a Google Plus profile going forward to create a review will let the world see who is saying what.
Reviews can now be posted with a business name. By logging into a Business Google Plus page, reviews can be created for business partners and vendors and tagged with the Business name versus the individual's name that creates the review.
Track engagement with insights for Google+ business pages and posts.
Access information on related Google Analytics accounts and YouTube channels.
Hill Web Creations has been providing marketing services in the Twin Cities since 2008. To advance on-line visibility through local search marketing or correctly manage online business reviews, you may reach Jeannie at 651-206-2410.