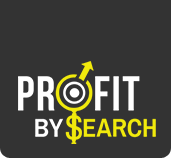 Google really wants the title of the snippets to match on some level the query of the searcher. This logic often results in a higher click through rate on the URL and thus should be better for both the searcher and the web site owner
New York (PRWEB) April 29, 2014
With the development and growth of the search engine giant, Google the task of performing successful Search Engine Optimization (SEO) is becoming a real pain in the neck. SEOs from all around the world have already started to find out ways that can help them with their SEO skills with all white hat technique. Unlike many other SEO organizations, Profit By Search is a well-known SEO company in India that has been consistent with its performance. The reason behind their success at all times is its knowledgeable staff that is backed with every bit of technological support needed to execute the task of an SEO successfully. Every week Profit By Search holds a discussion where they discuss all the new upcoming and trends in the industry of Search Engines and come up with solutions that can help them bring desired rankings for their clients at all costs, remaining within the limits of Google's SEO Guidelines. This week the topic of their discussion was about Google's ignorance on original page title and creates one on its own.
The criteria Google uses when coming up with a new title tag are:
(1) Something that is "relatively" short
(2) Have a good description of the page and "ideally" the site that the page is on.
(3) And that it is relevant to the query.
"Google really wants the title of the snippets to match on some level the query of the searcher. This logic often results in a higher click through rate on the URL and thus should be better for both the searcher and the web site owner." said a spokesperson from the company.
About Profit By Search:
Profit By Search, India's #1 SEO Company is the search arm of ONS Interactive Solutions Pvt Ltd and is India's #1 SEO & PPC Company. Profit By Search specializes in ensuring that small & medium businesses gets prominently displayed in search results of leading search engines like Google, Yahoo!, Bing and more, to help small & medium enterprises connect with customers searching for what they offer on their website.
For more information about their SEO & PPC services, please visit
http://www.profitbysearch.com or call Alok Kumar at (888) 322-7617.