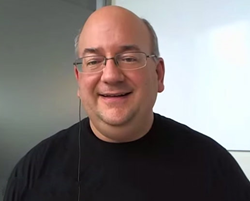 Specializing XML sitemaps, trimming back on thin content and making sure that you are serving Google exactly what they need with minimal effort expended on part of Google-bot needs to be a emphasis (Panda 4.1). ~ Loren Baker
Minneapolis, Twin Cities Minnesota (PRWEB) October 14, 2014
The Panda 4.1 algorithm update indicates that Google gleans deeper web content and user insights that are redefining the world of SEO once again. John Muller, Google Webmaster Trends Analyst streamed live on Oct 10, 2014 and gave event participants the benefit of answers to questions about what Panda 4.1 means for search.
"The deeper Googlebot probes, businesses that win in search will be required to have better content than their competitors," says Jeannie Hill, owner of Hill Web Creations. "It is really an exciting opportunity as good, well-optimized web content continues to be highly rewarded."
This seems to be what is new in Panda 4.1: Google gleans user behaviors identified in webmaster input that makes it possible to better determine further indications that identify and reward small and medium-sized sites with content that engages and benefits users. The message isn't that web sites of size have lost merit, but it does even the content competition for favorable search results for many small and medium business to compete. "All things being equal, a content rich site will do better than a content thin site;" says Bradley Benner of Semantic Mastery.
While more content fits the scale of a larger site, the content itself is being evaluated and weighted on a much more accurate level.
Once the update is complete, indications point to impact in largest visibility and traffic drops will be content based. Aggregation sites and lower quality blogs that essentially repost other content may find that search engines adjust, slow down crawling, and see ranking fallout.
The hangout with John Mueller was rich with takeaway points that can help position business to adjust marketing strategies that will align them to potentially be "official" winners and not losers in this update. The Panda 4.1 rollout conveys the same message of previous Panda Updates: simply placing a keyword and metadata on a web page, and thinking that alone will suffice, no longer yields ranking results. Search is competitive, meaning that the winner will be ahead of the pack.
Google's core algorithm is progressing at an amazing pace in its ability to apprehend how people read and deduce "high quality" content. Websites, whether small, medium or large, all need the same professionalism and skill of presenting content in the natural language that customers and readers use. Increasingly, it must provide value as a credible resource that answers user queries with beneficial information that is easy to understand and is well stated.
To summarize the most important elements of the Panda 4.1 update, here are 10 of the latest SEO tactics discussed in the hangout:
1. Be timely in search.
2. Have excellent content.
3. Provide something that users value now.
4. Affiliate sites are okay; just use unique content.
5. Make sure bad links are out of the system.
6. Don't block css, javascript, AJAX replies, and errors in robots.txt file.
7. GoogleBot can distinguish between a logo image on every page and a unique image relating to content.
8. Google establishes a "trust factor" with each website, which influences how it responds to sitemaps.
9. Description tag is used for snippet in search results but not for rankings.
10. Google wants to see all 4 versions of your website in GWT.
James Svoboda, CEO and Managing Partner at WebRanking, made a comment at the MNSearch September meeting that ties in: "With more complexity comes more opportunity for serious disruptions in search — paid, organic, and local".
"This new Panda algorithmic update reinforces the fact that Google continues to advance crawl efficiency and web content must be clear in how it sends direct data messages to GoogleBot," believes Hill.
About Hill Web Creations
Hill Web Creations has ben providing marketing services in the Twin Cities since 2008. Serving small to mid-sized Minneapolis businesses seeking to advance online visibility through optimized web content and insights from Google Analytics. Gain professional services to improve your web content's visibility in response to the Google Panda 4.1 update and grow your business.
Hill Web Creations
Jeannie Hill
651.206.2410
Jeannie(at)hillwebcreations(dot)com
http://www.hillwebcreations.com