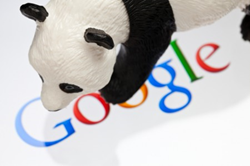 Keeping ahead of Google's penalties are now imperative for businesses. It can make all the difference between going out of business or survival and growth."
Seattle, Washington (PRWEB) March 20, 2014
Penalty recovery service provider, Fannit.com recently released an article for businesses on surviving Google's Panda penalty.
Many businesses have already been penalized by this update without realizing it. Some of the signs can be small – others quite apparent, like a massive drop in website traffic.
The article is designed to help business owners and marketing managers learn more about what strategies should be implemented to keep their companies abreast of penalty issues.
The article, which initially discusses what the Panda penalty is, goes through the key areas that affect businesses and their website rankings. It also demonstrates the practical techniques that are necessary for survival.
Specific details include implementing content correctly as well as the technical implementation of rel="canonical" tags.
Some of the issues that could be caused from improper technical setup and impact rankings include:
1. Site linking power being diluted
2. Google being unsure of what pages to rank
3. Google seeing the website as less relevant to searchers
"Keeping ahead of Google's penalties is now imperative for businesses," said Neil Eneix, COO of Fannit.com. "It can make all the difference between going out of business or survival and growth."
The article also includes tips on how to examine one's website to make sure appropriate measures are in place.
About Fannit
Fannit.com is a full service internet marketing agency that helps companies increase their online presence through engaging and well placed content. They service Seattle area and U.S. based companies for content development, SEO, PPC, E-mail, Press Release, and Website Funnel Optimization.