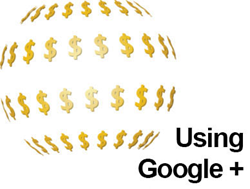 You'll rank way better on Google, which still holds 67% of all search traffic. Check out the second most powerful ranking factor: Google +1s.– Search Metrics
Minneapolis, Twin Cities Minnesota (PRWEB) September 16, 2014
Social signals on Google+ correlate with better positioning online and took second, according to a report released today by Search Metrics on top ranking factors. The SEO Ranking Factors and Rank Correlations 2014 report reveals what ranking factors increased over last year's study, with relevant terms commanding top place in contributing factors to a business's brand building efforts.
"There is more depth to the Google+ marketing platform than many users are aware of. After a business has invested valuable time building up a presence on Google+, it is time to learn how it's adding to business brand awareness", says Jeannie Hill, owner of Hill Web Creations.
Searchmetrics analytical team evaluated 300,000 URLs found in top search result rankings for the presence and extent of certain properties. The results align with how these factors correlate with Google rankings. "This year, we have added several new features and put more attention to the analysis of average values of features in comparison to the respective correlation," they explain.
This results indicated what businesses need to prioritize in the remainder of 2014. Creating content rich with relevant terms that viewers will in turn fancy sharing will certainly mean sharing more often and strategically on Google+. The study additionally found that readers want holistic content over paid content; it was notable that Adlinks no longer hold the same appeal they previously enjoyed.
Here is how the top three rankings came in for contributing factors in online success:
1. Relevant shares - .34
2. Google+ - .33
3. Backlinks - .31
Facebook dropped to being mentioned for the first time in fourth place, at 0.28. However it then commanded 5th and 6th position for "Facebook Total" and "Facebook Comments", respectively.
For those who are ready to give Google Plus more focused attention, below are 5 ways Hill Web Creations recommends for better use of its full features.
1. Utilizing Google+ Buckets for Audience Management
Audience management works beautifully because users "bucket" those who engage on Google+ into specific clusters, otherwise called "circles" in this arena. Once a business has established itself with a Google+ presence, tracking the activity of industry influencers can expand engagement.
2. Glean Google+ Mentions
Mentions may contribute either in a positive or negative manner. To expand a business's footprint on line, it is one approach in which to obtain relevant, industry related communities participating with your content on Google+. Mentions are a great way to inform an author that you've shared their content, if used in measured doses and with positive intent.
3. Choose On-line Inter-Linking Strategies Carefully
The manner in which your web content inter-links is significant. It tells readers which topics are most important to you, builds page authority, and helps readers easily navigate through your content for topics of interest. By using similar logic on how content is posted and updated on Google+, posts gain a fresh boost and renewed prominence.
4. use Communities in Your Business Vertical
Communities on Google+ are a simple way for people, and new content to be shared with an audience with related interests yet who aren't in the same Google+ circle. Without them, the rate of engagements are fewer and often far between. Audiences that already share the same topic interests are the quickest means to widen brand awareness. If used in correct manner, they can be a great way to implement user engagement and win new brand followers.
5. Post Ripples Offer Google+ Analytics Insights - Google+ ripples are analytics offered automatically and provide invaluable insights that reveal levels of distribution channel use, top influencers, and the share velocity for each post. Business don't have to drive their efforts on this platform blind. From the creator of Google Analytics, post ripples are the plus on Google+ posts.
Taking a cue from Searchmetrics annual study, business can utilize more Google+ features, nurture healthy relationships with your followers and know how to move the needle of brand loyalty upwards. Knowing how to engage and track industry influencers will lead decisions that foster engagement with web content. The methods tried are innumerable; however, the winners find it requires a universal and current approach to online relationship building.
About Hill Web Creations
Hill Web Creations has been providing marketing services in the Twin Cities since 2008. Serving small to mid-sized Minneapolis business seeking to advance online visibility through optimized web content and insights from Google Analytics. Gain professional services to utilize the best features of Google+ to grow your business.
Hill Web Creations
Jeannie Hill
651.206.2410
Jeannie(at)hillwebcreations(dot)com
http://www.hillwebcreations.com