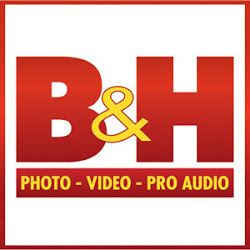 Google teams up with B&H Photo: For a limited time, Google Wallet offers first time Google Wallet customers a 6% discount when making a purchase on the B&H Android App
NYC, NY (PRWEB) March 19, 2014
Google Wallet teams up with B&H Photo - For a limited time, Google Wallet offers first time Google Wallet customers a 6% discount when making a purchase on the B&H Android App or the B&H Mobile Site!
Google Wallet
Choose Google Wallet for quick checkout using your Google account, on orders of up to $1,600* (US customers only).
Once a customer has completed a purchase using Google Wallet, B&H Photo will communicate with the customer regarding shipping, tracking and returns,
Orders through Google Wallet cannot be modified. If an order must be modified, one must cancel the order and place a new order.
When a customer uses Google Wallet, they are protected by Google Wallet's Purchase Protection policy, which covers against unauthorized purchases made through Google Wallet.
Credit/debit card information is stored in the Google Wallet account. Charges to the credit card are made by GOOGLE *B H PHOTO. Credit/debit card information is not shared with B&H Photo.
*Note: Google Wallet option will be disabled for purchases over $1,600 (before shipping & taxes) as well as for certain products restricted by Google.
For more information about Google Wallet, please visit the Google Wallet website, or contact Google Customer Service
Google Wallet 6% Discount Promotion
Shop using the B&H mobile website or Android App, and if this is the first time you're using Google Wallet as the payment method for B&H, you get a 6% discount off the entire order. This offer is valid only if one has never used Google Wallet at B&H, and is valid one time throughout the life of this promotion. Previous use of Google Wallet at other retailers does not disqualify. This is a Google Wallet promotion, and is subject to Google's terms and conditions, also determines when this promo ends. It can end without prior notice.
About Google Wallet
Google Wallet is a free service that lets you securely store your payment information, transaction history, offers and more. Everything is synced to the cloud, giving you one wallet on any device you use, for in-store and online shopping. You can access your Wallet by downloading the Google Wallet mobile app from Google Play or the Apple app store, or on the desktop site at wallet.google.com.
About B&H Photo Video
As the world's largest source of photography, video and audio equipment, B&H Photo-Video is known worldwide for their attentive, knowledgeable sales force, and excellent customer service, including fast, reliable shipping. Visitors to the website can access a variety of enlightening articles and educational videos. B&H has been satisfying customers worldwide for 40 years. http://www.bhphotovideo.com/.
When in New York, take a tour of the B&H Photography SuperStore located at 420 9th Ave. The expo continues all year round at B&H, in the camera kiosks. Featuring the newest cameras, the kiosks are manned by manufacturer representatives who are there to guide and demonstrate the latest photographic technology. With hundreds of products on display, the B&H Photo SuperStore is the place to test-drive and compare all the latest photography gear.