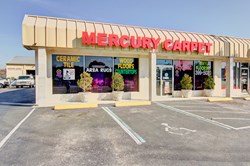 The program allows businesses to showcase their interiors, engage clients and entice them to visit their physical locations.
Jacksonville, FL (PRWEB) November 14, 2013
When it comes to engaging customers, Google business photos has become the newest must-have for companies all over the world. The Google business photos program was released in January, 2012 and has quickly gained popularity with businesses and customers alike. The program lets customers see an in-depth view of a business, giving them that final reassurance needed to utilize that particular company.
Tommy Hurt Jr., owner of Jacksonville photography company Hurt Photography, announced today that he will now provide Google business photos for businesses in the Jacksonville, FL area. Hurt has helped several companies create amazing virtual tours of their businesses that have helped draw in customers that otherwise would have never visited that business. Tommy can design the perfect tour, highlighting all of the features of a specific business to showcase on a company Facebook page or website.
In today's hectic and advertisement-filled world, companies need to find new ways to make themselves stand out. By offering virtual tours of a business location and amenities, companies can draw in more clientele, showing customers just what they will be walking into at a particular location. Companies that differentiate themselves from others in their industry flourish for longer periods of time than companies who do not adapt to the changing times.
Google business photos tours will automatically show up in three places online: first, if a customer searches for a specific business by name, the virtual tour is shown on the right side of the Google search page. Secondly, the tour will be seen on that persons' Google Place page. Finally, the tour can be viewed in Google Maps, the most widely used digital map and online directional system.
"The program allows businesses to showcase their interiors, engage clients and entice them to visit their physical locations. Finding ways to stand out online is becoming more important as people are looking at businesses online before they ever leave their homes," says Tommy Hurt Jr., owner of Hurt Photography.
Recent statistics have shown that Google accounts for 67% of the market share for online searches. Being found on Google when customers are searching for a product or service is a necessity for business everywhere in order to survive. This program will help businesses be seen and showcase their products, services and business atmosphere.
About Hurt Photography
Hurt photography was created in 2011 after eight years of freelance photography work for realtors in Florida. After years of developing and perfecting a unique style, Hurt Photography is now the go-to specialist for architecture and real estate photography in the Jacksonville area. Our goal is to capture the most detailed nuances in architecture while tackling the challenges of making inanimate objects come to life. For more information or to see how Hurt Photography can improve your business, please visit http://www.hurt-photography.com.