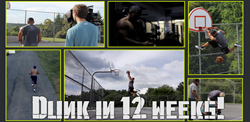 Ft. Lauderdale (PRWEB) October 10, 2013
Brandon Todd's Famous Flytright application is finally available for the Android Market. "All day every day, I've been getting requests from friends, family, and people I've trained to get my program on the Android Devices," says Todd.
You can download the app by clicking this link.
For the Google Play store Market, Flytright is available in 2 versions. Lite, which has 2 weeks of workouts, guaranteed to get you 2-4 inches added on your vertical.
The Pro version costs $20 but has 22 weeks of workouts, and encompasses the whole FlytRight program.
Both versions provide instructional guides, stretches, and diet and supplement information.