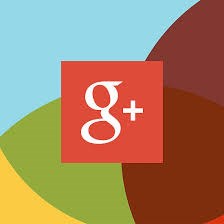 The desired outcome is to set a Guinness World Record for the world's largest online photo album.
(PRWEB) November 22, 2013
Google Plus is the world's second-largest social networking site after Facebook, and it has approximately 500 million active users participating in the site every month. Google Plus was launched by Google Inc. to a limited audience in June 2011, but the demand for new accounts was so enormous that these limitations were soon relaxed. Such demand is a clear indication of the power of social networking, and TAT is certainly embracing the marketing opportunities it provides by seeking to create the online photo album.
The publicity campaign will be known as 'ThailandOnly (share to the world)', and it will run from 11th November to 10th December, 2013. The intention is to create a photo album that will show a broad selection of Thailand's many tourist attractions, or that capture some aspect of Thailand's diverse culture and heritage. Participants will certainly have an extensive array of photo opportunities to choose from, and TAT is inviting them to share their photos using the hashtag #ThailandOnly through Google Plus.
The desired outcome is to set a Guinness World Record for the world's largest online photo album. To achieve this would be a triumphant way of promoting Thailand, and in view of TAT's previous success at online marketing, this ambition certainly seems feasible. Indeed, Mr Apichart Inpongpan, TAT's Deputy Governor for Policy and Planning, said, "Judging by the responses to our previous online campaigns, we are expecting this campaign to be a huge success."
This is certainly an exciting opportunity for those who love Thailand and who wish to contribute to the success of its tourism industry. By contributing, participants will not only be helping to promote Thailand as a stunning holiday destination, but they will also be taking part in history by helping to create a piece of record-breaking online material.
Social media and the Internet have caused a tremendous shift in marketing techniques, particularly in the tourism industry. Consumers now use the internet to choose their next holiday destination, together with planning their journey and arranging bookings. Writing reviews that share opinions and holiday experiences has also become increasingly popular, which suggests that social networking has developed into a new style of word-of-mouth marketing.
Supporting TAT in its latest campaign is important for Krabi Riviera Co Ltd. The company manages a notable portfolio of holiday villas in the Ao Nang area, and only those properties meeting the highest standards in style and comfort are included in the portfolio. Consequently, Krabi Riviera plays a significant role in the success of the tourism industry in Southern Thailand, and the company prides itself in maintaining a strong online presence. Visit http://www.KrabiVilla.com on the web by clicking on this link.
With Thailand's forward thinking tourism industry and the country's abundance of photographic opportunities, TAT's latest marketing campaign is sure to be a great success.