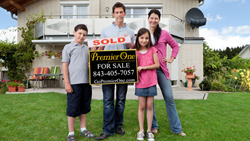 Gopremierone.com Introduced Search Functions for Two MLS Systems Concurrently
Charleston, SC (PRWEB) December 14, 2016
Premier One or Gopremierone.com, an online real estate portal that offers updated and comprehensive information on Charleston to Myrtle real estate properties, recently introduced search functions for two different MLS systems simultaneously. From now on, users of the real estate portal can derive information on Charleston Trident MLS as well as Myrtle Beach or Coastal Carolinas MLS.
This way, the Charleston real property portal aims to become a top real estate portal not only in Charleston, but also in Myrtle Beach area. The owners of Premier One said that this is the first big step toward becoming one of the most comprehensive real estate directories in not only Charleston, but in South Carolina as well.
Visitors to the website, most of whom are prospective real estate buyers and sellers, can now avail the advanced search options to specify the number of bedrooms, square feet, set price bracket and any other algorithmic search functions to narrow down their search. What's more, they can choose areas, subdivisions, and even school districts nearby. The owners believe that the advanced search functions will help their visitors in finding Charleston real estate easily.
In addition to the Charleston real estate search, Premier One has also introduced MLS search for Myrtle Beach real estate, which brings a heave of relief to their subscribers and regular visitors. The owners think that the addition of simultaneous MLS search feature will equip prospective buyers with more options to choose from, which will in turn increase competiveness in both the markets, eventually creating a win-win situation for both buyers and sellers.
The Technology Administrator of Premier One, Tom Wingard, recently appeared in a press conference, when he said that the objective of the real estate listing portal is now to make the process of real estate search easier and more straightforward. "We want to make real estate search look like a child's play for both Charleston and Myrtle Beach residents as we believe finding a property of any type should not be a complicated process at all. We want to introduce more advanced search features in the future as well so that users can visit us and find properties more easily", Tom told the press.
About the Company
Premier One is a Charleston real estate portal.
To know more, visit http://gopremierone.com/