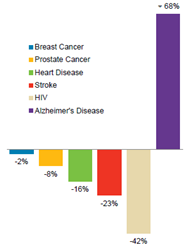 Payson AZ (PRWEB) August 13, 2013
Gordon Research institute believes the correct treatment could be right under their noses. With the new technology advancements and scientific research, scientists are discovering ancient mechanisms for balancing body chemistries.
Photo receptors (for light) are deep in the center of the skull, which have rods and cones, just like in the eyes. What is there purpose? Does light activate this area in our modern indoor lifestyle?
Gordon Research Institute will be holding a webinar where many questions will be answered. Along with answers, the webinar will be announcing breakthroughs in neurological challenges, such as Alzheimer's, dementia and more.
Alzheimer's and dementia is the only cause of death among the top 10 in America without a way to prevent it, treat it or even slow the progression.
Source Alzheimer's Association http://www.alz.org/alzheimers_disease_facts_and_figures.asp
Now new hope for this population is here. Dr. Garry Gordon MD, DO, MD(H) will share this and much more in an educational wellness webinar, which will take place on August 24th at Noon PST or 3PM EDT
To become part of this webinar please contact laura(at)gordonresearch(dot)com Email Or sign up at http://www.gordonresearch.com/invitation
Additional information for the press is available at Gordon Research Institute, Payson AZ 85541