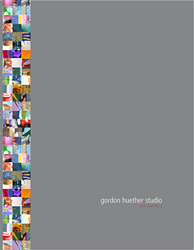 Napa, California (PRWEB) May 15, 2016
Large-scale, site-specific work has long been Huether's focus before he discovered the intriguing variety of the scale, scope and approach of private commissions and fine art. With his fine art Huether has free reign and the work oftentimes addresses very personal matters. Privately commissioned projects foster an intimate, yet collaborative dynamic. Relationships and collaboration are as important to the artist as his work. "The bond I build with commissioning clients, designers, architects or fine art collectors often develop into valued friendships".
Huether's artistic career began with the exploration of glass: studying the interplay between light and color and the artistic possibilities of refraction and reflection. Other media followed, moving between highly refined, elegant materials like polished aluminum and dichroic glass to gritty, repurposed and salvaged materials like rusted steel and weathered wood. Materials used for a project – whether it be a fine art piece, a private commission, or a public art piece - are dictated by the story to be told. The over-riding goal for any project is about shaping a story and expressing an idea, not just about creating an object of beauty.
Privately commissioned work and public art are not about Gordon as an artist, but about the space and the people who use that space. The outcome is always an artwork that is new, unexpected, and uniquely cohesive to its surroundings. The catalog can also be viewed online and is available as a PDF download.
About Gordon Huether Studio
Gordon Huether has mastered the challenge of creating art in a multitude of environments and mediums. The scale of his work ranges from large architectural installations for public commissions to small intimate works of art for private collections and residences.
Since founding Gordon Huether Studio in Napa, California in 1987, Huether has worked extensively with glass on a large scale and has also created works incorporating salvaged materials, bronze, aluminum, steel, light, water and neon. All work is fabricated at Gordon Huether Studio by artisans who are internationally recognized for their creativity, technical ability and craftsmanship.
Huether's talent for intuitively reacting to the materials and the space they occupy, whether indoors or out, has led to the successful completion of over 60 public art projects and more than 160 private art commissions.
In 2009, Huether was the recipient of several awards, including the Americans for the Arts Public Art Network (PAN) Best Public Artwork in the US Award for the "Gotta Go" art installation at the Jacksonville International Airport.
In 2015 Gordon Huether and his team have been selected to work with the Salt Lake City Department of Airports in meeting the goals of the Terminal Redevelopment Program at Salt Lake City International Airport, which includes a comprehensive art master plan. The brand new state-of-the-art terminal, currently one of the largest construction projects in the United States, will showcase Huether's art throughout the new terminal.
For more information, please visit http://www.gordonhuether.com.