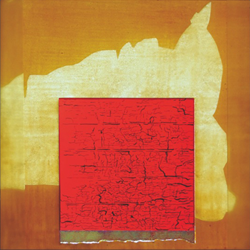 Chartres, France (PRWEB) May 14, 2016
Entitled Lights of the World - International Panorama of Contemporary Stained-Glass Art, the exhibit will feature over 250 so called 'Kabinettscheiben', traditionally a smaller work of stained glass artwork that were historically created as gifts. (Source: Das Bild in Glas : von der europäischen Kabinettscheibe zum New Glass : [Ausstellung vom 4.10.-11.11. 1979, Hessisches Landesmuseum in Darmstadt / Katalogbearbeitung, Suzanne Beeh-Lustenberger]).
Huether's piece, entitled "Tiefe" (German for 'Depth'), demonstrates his talent for composition, color coordination and conceptual development. The work references the traditional context of the European 'Kabinettscheibe', but also touches on the various facets of the craft of glass art creation. Powerful depth and rich color variations are achieved through the application of a number of glass art techniques, such as etching, carving, sandblasting or enameling. The final level of depth is achieved via the refraction of light through the treated glass, completing the artwork and bringing it to life.
The exhibition opened on April 23rd and will run until October 28th, 2016, with an official Vernissage on May 20th, 2016. The exhibit is accompanied by a special edition catalog that can be ordered at Gordon Huether Studio.
The International Stained-Glass Centre in Chartres (Centre international du Vitrail) was founded in 1980 and mainly focuses on education, training, events, workshops, exhibitions etc. around all things stained glass. Stained-glass conservation, the latest methods in stained-glass production and the education about traditional as well as contemporary stained-glass artists, are all part of the program at the Centre international du Vitrail, in Chartres.
About Gordon Huether Studio
Gordon Huether has mastered the challenge of creating art in a multitude of environments and mediums. The scale of his work ranges from large architectural installations for public commissions to small intimate works of art for private collections and residences.
Since founding Gordon Huether Studio in Napa, California in 1987, Huether has worked extensively with glass on a large scale and has also created works incorporating salvaged materials, bronze, aluminum, steel, light, water and neon. All work is fabricated at Gordon Huether Studio by artisans who are internationally recognized for their creativity, technical ability and craftsmanship.
Huether's talent for intuitively reacting to the materials and the space they occupy, whether indoors or out, has led to the successful completion of over 60 public art projects and more than 160 private art commissions.
In 2009, Huether was the recipient of several awards, including the Americans for the Arts Public Art Network (PAN) Best Public Artwork in the US Award for the "Gotta Go" art installation at the Jacksonville International Airport.
In 2015 Gordon Huether and his team have been selected to work with the Salt Lake City Department of Airports in meeting the goals of the Terminal Redevelopment Program at Salt Lake City International Airport, which includes a comprehensive art master plan. The brand new state-of-the-art terminal, currently one of the largest construction projects in the United States, will showcase Huether's art throughout the new terminal.
For more information, please visit http://www.gordonhuether.com