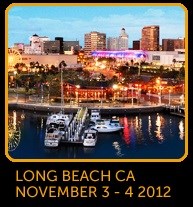 San Francisco, CA (PRWEB) October 23, 2013
The final stop on the 'Grow Like a Pro' Indoor Gardening Expo will be a world-class event combining both indoor gardening and leading experts from the hydro, snow, surf, skate and bike industries. Held at the Long Beach Convention Center for the third year running, this expo provides the ideal location for Gorilla Grow Tent to showcase its best grow tent line.
The two-day expo will be open to the industry only on Saturday, October 26 with extended hours from 10 a.m. to 6 p.m. giving attendees more time to interact and do business with hundreds of industry-leading international exhibitors. Sunday, October 27th, the doors will open to the general public from noon to 5 p.m. to enjoy and explore the multitude of new and innovative products available.
Gorilla Grow Tents are made for professionals but still perfect for beginners. Weighing in as the tallest, strongest, thickest and most user friendly grow tent, the Gorilla Grow Tent product line is the best-selling grow tent. The most striking feature of the Gorilla Grow Tent is the height adjustable tent structure. A user can easily extend their tent from 7ft. up to 8ft, 9ft even up to 10ft with the patent pending tent extension feature. The benefit to customers is to increase their grow space almost instantaneously. Another design feature is the easy to open doors for easy access to the growing area, multiple exhaust ports for running ventilation through the tent, and multiple cord port holes to run electrical cords to power sources. The extremely thick fabric that comprise the tent, keeps noise, odors and light in and pests and diseases out. This is extremely important since pests and diseases can significantly reduce the amount of a fruits and vegetables harvested from a grow tent and indoor garden. In addition, light leaks and odor can cause discomfort in dwellings where a grow tent set-up is adjacent to a high trafficked area. Gorilla Grow Tents are made to with safety in mind as the fabric is fire and tear resistant. The complete line of grow tents include the 2'x2.5, 2'x4', 3'x3', 4'x4', 5'x5',4'x8', 5'x'9', 8'x8', 9'x9', 10'x10', 12'x'12, and the 10'x20'.
For more information on the Gorilla Grow Tent product line, go to http://www.gorillagrowtent.com.
About Gorilla Grow Tent:
Known as the best grow tent on the market today, Gorilla Grow Tent is committed to providing the best grow tent enclosures to the indoor gardening industry. As the tallest, thickest and strongest grow tents in the world, Gorilla Grow Tent sets the standard for indoor gardening grow rooms.