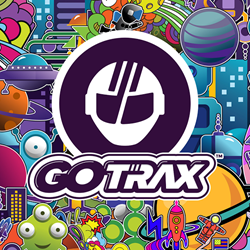 Denver, CO (PRWEB) October 05, 2017
GOTRAX™, the new Denver-based brand of premium hoverboards and electric rideables, today announced it is celebrating Columbus Day and the spirit of adventure and discovery with an unprecedented $81 off HOVERFLY and $110 off HOVERFLY PLUS hoverboards.
The special Columbus Day sale pricing on hoverboards will be available on all HOVERFLY and HOVERFLY PLUS purchased at GOTRAX.com, and will be applied automatically at checkout.
The Denver-based brand recently debuted its line of hoverboards—UL-certified self-balancing scooters allow users to accelerate, stop and steer with a simple shift in body weight—with a focus on science and space-themed branding to encourage a sense of learning and discovery in children.
"GOTRAX™ is more than just fun tech toys," says Chief Marketing Officer Jason Wakefield. "We want to inspire. And to us, the holiday is more about the spirit that is embodied today by visionaries like Elon Musk and his mission to take us to new worlds."
COLUMBUS DAY SALE DETAILS
HOVERFLY | Columbus Day Price: $169
HOVERFLY PLUS | Columbus Day Price: $189
Learn more and shop hoverboards at GOTRAX.com.
GET SOCIAL: @RideGOTRAX
ABOUT GOTRAX
Welcome to the GOTRAX™ GALAXY, where every day's the weekend and robots are our friends. We're on a mission to create electric rideables that boost imaginations and the possibilities for personal transportation. As of 2017, GOTRAX™ is dispatching electric rideables across the planet, starting with the HOVERFLY two-wheel self-balancing electric scooter aka hoverboard. Our company values start right here in our Denver-based marketing headquarters, where our team works their space boots off to raise the standards of the electric rideables industry.
###
GOLABS, INC™ DBA GOTRAX™
MEDIA INQUIRES
Don Stefanovich | press(at)gotrax(dot)com