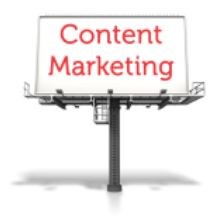 Once you have established an amazing blog with killer content, you still have to figure out how to get people to read it.
(PRWEB) July 27, 2013
Content marketing through social media is as critical to a blogger's success as the quality of the content itself. In a new blog dated July 21, 2013 and titled "The Importance of Content Marketing", guest blogger Liz Ernst tells readers how to use social media to market their blog content in order to establish a readership.
"Once you have established an amazing blog with killer content, you still have to figure out how to get people to read it," Ernst says. "While writing a blog that is informative, relevant and entertaining is certainly the first step to blogging success, content alone isn't going to get your work read.
"You need to work just as hard at promoting and marketing your content as you did creating it, since having an awesome blog isn't going to get you anywhere if no one is reading it."
Simply put, content marketing involves creating and distributing high quality, relevant blog content to attract and engage a target audience, with the goal being to drive a profitable consumer response. This is an ongoing process that requires consistency and should be part of the blogger's overall marketing strategy.
Successful content marketing involves communicating with the blogger's potential customers and prospects without selling. There is no pitching of products or services, but rather information delivery that arms potential buyers with new information and trusts them to make buying decisions based on their knowledge base. Essentially, content marketing strategy works when the blogger consistently delivers valuable information that earns a loyal following.
"Successful content marketing requires a solid time commitment," Ernst says. "The most common content marketing techniques involve promoting your content on Facebook, Twitter, LinkedIn, Pinterest, Google+, Vine, and other, less common social media platforms to generate exposure for your blog."
Targeting relevant audiences is key to successful content marketing, according to Ernst. But before they can read it, they need to discover it.
"By marketing your content, you're increasing visibility and opportunities for people to see what your blog has to offer," Ernst says. "If your content is good, then you're all set; of course, if your content is sub-par, you're not going to achieve the results that you'd hope for."
For more information on starting and maintaining a successful blog, visit the GotRichBlogging.com website or email info(at)GotRichBlogging(dot)com.
About Marble Media LLC:
Marble Media LLC is a creator of high-quality, content-rich blog sites that provide expansive coverage of relevant information to readers who make up a wide range of demographics. The Marble Media LLC team of expert writers covers a wide range of specialties including travel, food, health, fitness, social media, marriage, parenting, technology, weight loss, fashion and much more.
For more information on Marble Media LLC's offerings and advertising opportunities, visit the MarbleMediaLLC.com website, or email sales(at)marblemedia(dot)com.
###