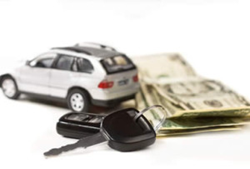 it was proposed, and submitted to companies without any privacy safeguards set up for ordinary citizens
(PRWEB) February 25, 2014
Complete Auto Loans has just posted an article, informing drivers of the government's latest attempts at increasing surveillance tactics, involving license plate tracking. According to the Washington Post, this proposed program would allow an external company to keep records of all vehicles, and any states these vehicles appear in.
Complete Auto Loans states, "The horrific thing about this policy is that it was proposed, and submitted to companies without any privacy safeguards set up for ordinary citizens." This would effectively allow the government to track any citizens throughout the United States, opening the doors for the risk of extreme abuse of any ethnic, political, or religious groups. The article can be read here:
In 2004, the FBI set up their own, smaller scale program, comparing license plates against the NCIC's database of licenses belonging to criminals. However, this program, having been set in motion 10 years ago, has only brought in 800 criminals. That comes up to 80 criminals a year. A poor substitute for the danger this brings to our freedom and right to privacy.
The DHS canceled their program, though, once the public learned about it. Their reason for cancelling the program was shocking. According to CAL's article, the DHS's explanation was that "the request for a commercial license tracking program was posted without the knowledge of the heads of DHS" and for now the government has stopped their attempts at pursuing this program. However, their explanation leaves the public baffled, wondering if the government ever meant for citizens to know that there was a mass plan being laid out for citizens to be tracked, and feeling concerned that this program might still be being secretly pursued.
About Complete Auto Loans:
CAL provides bad credit auto loans online. Their unique finance platform can accept 100% of applicants, regardless of poor credit or even bankruptcy. By visiting http://www.completeautoloans.com, consumers are able to find the ideal loan for their personal financial situation, all through a quick and easy online process.