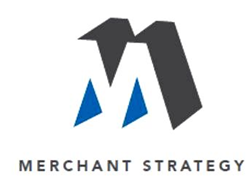 We are dedicated to the success of our clients and people throughout south Florida and are excited to open a new office to better serve them. - Sharon Merchant
West Palm Beach, FL (PRWEB) March 26, 2014
The Merchant Strategy, Inc., (TMS), south Florida's premier marketing firm specializing in event creation, government relations, and public outreach, has announced the opening of its new office location.
The newly opened office, which is located in the Flagler Pointe building at 1804 North Dixie Highway in West Palm Beach Florida will serve as the firm's new operational headquarters. TMS will hold regular networking events out of its new offices, featuring some of the most well-known and influential public figures in the region.
"We are thrilled to announce the opening of our new office location in West Palm Beach," said Sharon Merchant, president of TMS. "Our firm provides tailored marketing and promotion services to a wide range of businesses and organizations. Our new office will serve as the base for our operations and will provide a more lucrative environment for the continued expansion of our solutions."
TMS is the brainchild of Sharon Merchant, who has more than 26 years of experience in both public and private leadership. She served as a member of the Florida House of Representatives, as well as vice president of Equipment Rental Service, a growing construction equipment rental company. As the president and owner of TMS, Merchant provides professional guidance on issues related to public involvement, government relations, marketing, business development and community involvement, among others.
The company's clients also benefit from the professional experience of Laura South, a marketing, media, and promotions expert with more than 30 years of experience in the industry. South has created and promoted a variety of events across the country, including air shows, fundraisers, concerts, seminars, races, trade shows, conferences and more.
In addition to its marketing and promotional services, TMS bears a strong commitment to the community of West Palm Beach. Through its new office location, located in a county HUBZone and CRA district, the firm aims to expand its involvement in the community by hosting various networking and community events.
"At TMS, we are dedicated to the success of our clients and people throughout south Florida," said Merchant. "We have a tremendous amount of professional resources at our disposal, and we intend to use them to help strengthen local businesses and the community in which those businesses grow and thrive."
Founded in 2003, the firm began to officially operate as The Merchant Strategy in 2007. To learn more about the company, go to http://www.themerchantstrategy.com or call us at: (561) 315-9110.