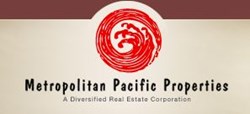 Metropolitan Pacific Properties understands the complexities concerning government institutions and is uniquely qualified to serve their needs.The difference is our people. They are knowledgeable, savvy, and diligent with over 30 years of experience.
Astoria, NY (PRWEB) November 21, 2013
In a recent interview, Steve Osman, President and CEO of Metropolitan Pacific Properties, explains how his full service property management company in New York is significantly reducing operating costs and increasing revenues for government buildings. Within the first 12 months of providing Government building property management services to governmental clients in the U.S. and abroad, the company has saved them tens of thousands of dollars.
According to Mr. Osman, solid industry relationships, coupled with an impressive portfolio, enables Metropolitan Pacific Properties to leverage their purchasing power to obtain better pricing for clients. "We start by building a strong team around each Government client. Our meticulous in-house CPAs then aggressively analyze the Government building's service contracts. We follow by negotiating prices to reduce operating and maintenance costs on energy, utilities, insurance, and building supplies. At the same time, we actively find ways to increase revenues, increasing a building's top line. It's about getting quantifiable results."
Although many property management companies claim they can help streamline the daily process of maintaining a government building, not every company is the same. "It takes an experienced property management team that understands the complexities concerning government institutions to serve their unique needs," says executive Brandon Osman. "The difference is our people. They are knowledgeable, diligent and thorough. Managers have over 30 years of experience."
A Government institution, for example, a Consulate to the UN or a Mission to the UN, that contacts Metropolitan's office receives immediate attention from a 24/7 service team. Any issues and concerns are addressed promptly, without hesitation. Property managers are very sensitive to the diplomatic processes involved in government institutions.
Property managers are also trained to 'think long-run.' "When we renegotiated energy prices for a Government building that was paying premium prices, we secured heavily reduced pricing for right now as well as into the future," says Steve Osman. Energy efficient lighting was also installed into the Government building to save it money perpetually.
The New York property management company also takes extra steps to ensure a safe work environment for government officials by enhancing the building's level of security. "Clients can tell the difference when you go the extra mile. That is how we have run our business for nearly 20 years, whether it is a residential, commercial, industrial or government client."
Government agencies in the U.S. and foreign governments searching for help managing commercial space can find out more information regarding Metropolitan Pacific Properties on their website at: metpacproperties.com or by calling: (718) 626-4400.
---
About Metropolitan Pacific Properties:
Metropolitan Pacific Properties is family-owned property management services firm that has been in business for over 19 years managing properties of all sizes (from 50-1,000+ units). Our managers have over 30+ years of experience both in the management field and as Board Members. Whether it is managing commercial, industrial, institutional or residential properties, the company provides a competent management team, superior service level and a personable approach to conducting business that outperforms other firms. Uniquely, Metropolitan also provides Government building property management services for U.S. Government buildings and foreign government buildings, including Consulates to the UN and Missions to the UN.