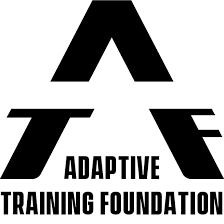 "ATF provides a new hope through movement, and we focus on redefining themselves from looking through a lens of impairment, to one filled with possibility." - David Vobura, ATF Founder and CEO
SAN DIEGO (PRWEB) November 17, 2021
A fundraising effort organized by GovX, the online shopping site exclusively for current and former military and first responders, raised over $16,000 for Adaptive Training Foundation, the nonprofit athletic training facility in Dallas, TX that empowers veterans and individuals with physical or traumatic impairments through exercise and community.
Community members raised the GovX Gives Back funds through sales of the October 2021 Patch of the Month and orders of GovX's own line of athletic apparel and products. GovX Gives Back also raised a portion of the funds through STIPE'S CORNER, with 5% of proceeds from MMA champ Stipe Miocic's product-of-choice from the GovX catalog directly supporting the Adaptive Training Foundation.
The ATF was formed in 2014 by former NFL linebacker David Vobora. While there were many excellent rehabilitation programs as well as adaptive/Paralympic sports organizations, none existed to bridge the gap from basic functional rehabilitation to adapted sport. Adaptive Training Foundation (ATF) was conceived to fill this void.
"When our veterans come home from experiencing traumatic events, they struggle to find their new ridge line to work towards and they feel as though they have lost their sense of service," said David Vobura, ATF founder and CEO. "ATF provides a new hope through movement, and we focus on redefining themselves from looking through a lens of impairment, to one filled with possibility."
There are an estimated 4.7 million veterans living with a service-connected disability, over 2 million Americans living with limb loss, and over 290,000 people affected by spinal cord injuries. ATF provides such clients with customized training to meet their specific needs through the REDEFINE course, an intensive nine-week program including other individuals experiencing similar struggles. The ADAPTIVEX program continues the momentum by allowing alumni athletes who graduate to put into action everything they learned over the previous nine weeks.
In addition to rigorous physical training that's customized and designed specifically to accommodate a person's unique challenges, the program focuses on encouraging sustainable lifestyle changes. ATF trainers focus on breathwork, meditation, and nutrition to give athletes all the tools they need to thrive.
ATF is committed to keeping its services to adaptive athletes 100% free of charge and relies on individual donations to help restore lives and empower veterans and athletes through movement.
"The Adaptive Training Foundation gives veterans who've suffered traumatic injuries the tools they need to thrive and live their best lives," said Alan Cole, GovX CEO. "I'm grateful to each GovX member who helped our community raise the October funds in support of this tremendous cause."
To apply for the Adaptive Training Foundation REDEFINE program, click here.
ABOUT GOVX
GovX.com is for Americans of service. A members-only online destination for military and first responders, the site offers thousands of products from hundreds of brands at exclusive, below-retail pricing. Members include active and veteran U.S. military, firefighters, law enforcement officers, federal agents, and personnel from related government agencies. For more information, visit http://www.govx.com.