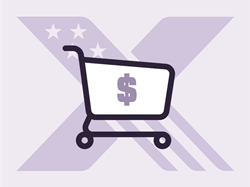 "With the launch of GovX Marketplace, we're offering an exciting new way for brands to reach a mission-driven audience." - Alan Cole, GovX CEO
SAN DIEGO (PRWEB) October 12, 2021
GovX Inc today announced the launch of GovX Marketplace, a first-of-its-kind direct-to-consumer sales channel available now for Shopify merchants. With GovX Marketplace, Shopify clients can easily reach the growing community of over 5 million members who rely on GovX.com for exclusive deals that honor their service in the military, first responder, medical services, and related government fields.
The GovX Marketplace is an evolution of the free GovX ID Shopify app introduced in 2019, which is used by thousands of Shopify merchants. GovX ID securely verifies a customer's status as a current or former member of the US military, law enforcement, firefighting, first responder, healthcare workers, and related uniformed service communities. When enabled on a Shopify merchant's website, the digital ID card lets merchants quickly deliver protected discounts exclusively to those who've served. Many online merchants today use unsecure or manual methods to verify customers' service records, with some relying on the honor system, opening them up to fraudulent discount use. GovX ID offers a safe, secure and reliable alternative.
With today's announcement, merchants with the GovX ID Shopify app enabled can now easily extend their brand to GovX.com, the leading online site 100% focused on serving customers with a service-related background.
Joining the GovX Marketplace provides brands with their own listing on GovX.com, and instant access to over 5 million engaged users. GovX.com customers who click on a GovX Marketplace listing will be directed to the merchant's site, discount code in hand, to complete their transaction. All orders driven from GovX.com are 100% trackable and merchants only pay a small commission for verified transactions.
Listing on the GovX Marketplace is totally free, and merchants can choose to target their discounts to specific members in the GovX community—military, police officers, nurses, teachers, etc.—as well as the specific discount they want to offer. Creating their GovX Marketplace listing can be done in a matter of clicks from within their Shopify admin account.
"With the launch of GovX Marketplace, we're offering an exciting new way for brands to reach a mission-driven audience," said GovX CEO, Alan Cole. "By offering discounts to those who protect our country and communities, stores can build customer loyalty, drive sales and demonstrate their respect for those who serve."
To join the GovX Marketplace, ensure your Shopify store is enabled with GovX ID.
ABOUT GOVX
GovX.com is for men and women of service. A members-only online destination for military and first responders, the site offers thousands of products from hundreds of brands at exclusive, below-retail pricing. Members include active and veteran U.S. military, firefighters, law enforcement officers, federal agents, healthcare workers and personnel from related government agencies. For more information, visit http://www.govx.com