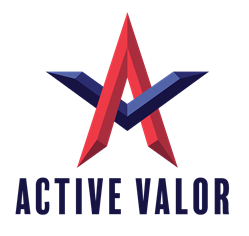 Active Valor was founded by a former Navy SEAL Perry Yee and pairs veterans as one-on-one mentors with children who've lost parents in the military.
SAN DIEGO (PRWEB) March 10, 2021
A fundraising effort organized by GovX—the online shopping site exclusively for current and former military, first responders, and federal employees—has raised $5,250 for Active Valor, the nonprofit that provides mentoring and support for the children of fallen military servicemembers.
The GovX community raised the funds with individual purchases of the latest design in the ongoing Patch of the Month series. The "Rollin Heavy" patch featured a military MRAP fighting vehicle and sold out during the month of February. An additional $250 was raised for the Foundation through individual sales on PatriotX.com, the GovX-powered gear and apparel website, bringing the total raised Active Valor to $5,500.
Active Valor was founded by a former Navy SEAL Perry Yee and pairs veterans as one-on-one mentors with children who've lost parents in the military. Mentors and kids embark on Valor Adventures—specially designed recreational outings that develop kids' creativity, communication skills, confidence levels, and problem-solving abilities. Mentors impart valuable skills and knowledge gained from careers spent in the military.
Valor Adventures are the best example of how Active Valor cares for Gold Star kids. Each Adventure is a mission-based, high-production recreational activity that gets kids outside, moving, playing, and learning. Past activities included massive games of capture the flag, outdoor spy-craft espionage missions, and zombie outbreak battles, complete with Nerf guns for defeating the undead alongside seasoned combat veterans.
"From all of us at Active Valor, we cannot say thank you enough to the entire team at GovX," said Perry Yee, Active Valor founder and CEO. "They have been an amazing support for our organization for three years now. Their gracious support has been a fantastic resource for all those we serve. But their generosity doesn't end with us. GovX continuously supports so many other organizations like ours all year long, showing that their heart truly lies with their community. Thank you for all you do."
The ongoing COVID-19 pandemic has not slowed down Active Valor's efforts to support Gold Star Families. While their signature Valor Adventures have been put on hold, Yee said that during the lockdown, their main focus is on maintaining the relationships with their participating Gold Star families and their veteran mentors. Active Valor dedicated their time to making Quarantine Care Packages, which included fun family activities, personalized snacks and drinks, and wooden flag building kits for the kids provided by Flags of Valor.
"We are once again proud to support the efforts of Active Valor through GovX Gives Back," said Alan Cole, GovX CEO. "There's no greater mentor than a veteran of the US Armed Forces, and there's no child more deserving of their support than one who's lost a military parent."