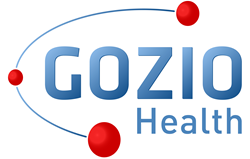 Gozio's mobile platform is another example of how we will leverage the latest technological solutions to improve the patient experience, explains Ben Riestra, chief administrative officer of The Lennar Foundation Medical Center at the University of Miami
Miami, Florida (PRWEB) September 08, 2016
The University of Miami Health System's new Lennar Foundation Medical Center is working with Gozio Health to deliver the best patient and visitor experience possible at its new facility. Gozio Health delivers a complete mobile health strategy that includes a hospital-branded, indoor navigation app for smartphones.
"The opening of The Lennar Foundation Medical Center will bring state of the art technology to every aspect of patient care," said Ben Riestra, chief administrative officer of The Lennar Foundation Medical Center at the University of Miami Health System. "Gozio Health's mobile platform is another example of how we will leverage the latest technological solutions to improve the patient experience and increase convenience for all visitors to the new medical center."
Gozio offers patients and visitors the assurance of never being lost by providing step-by-step directions to any destination inside The Lennar Foundation Medical Center. Gozio's wayfinding technology puts all the facility's services and amenities at visitors' fingertips, helping patients arrive on time, unstressed and at the right location.
"Gozio is delighted to work with the University of Miami Health System which values innovation and, like Gozio, puts patients first," says Joshua Titus, chief executive officer at Gozio Health. "We are excited to be playing a part in launching a state-of-the art medical center and look forward to having our technology take patient experience to the next level."
The Lennar Foundation Medical Center will deliver premier services of UHealth - the University of Miami Health System, including specialty care by the renowned Sylvester Comprehensive Cancer Center and Bascom Palmer Eye Institute, ranked the No. 1 eye hospital in the nation by U.S. News & World Report for 15 years. The facility will also include UHealth Sports Performance and Wellness Institute, UHealth Comprehensive Diabetes Center, out-patient surgery, men's and women's health, cardiology, diagnostic imaging, neurology and other UHealth specialties.
About Gozio
Gozio Health transforms indoor navigation and significantly improves patient experience with a smartphone-based, indoor positioning and wayfinding platform specifically designed for hospitals and healthcare systems.  The preferred new technology for leading healthcare organizations, Gozio's pioneering mobile platform dramatically improves mobile adoption rates for hospitals and seamlessly integrates mobile technology into patient engagement strategies. For more information, visit http://www.goziohealth.com, or find Gozio Health on Twitter and LinkedIn.   
Gozio contact: Barb Kragor, barb(at)goziohealth(dot)com, 404-271-8704
Gozio media contact: Carolyn VanWinkle, carolyn.vanwinkle(at)gmail(dot)com, 503-381-1095
About UHealth - the University of Miami Health System
UHealth - The University of Miami Health System delivers leading-edge patient care by the region's most comprehensive team of physicians, powered by the groundbreaking research and medical education of the University of Miami Leonard M. Miller School of Medicine. As South Florida's only university-based health care system, UHealth combines education and research to deliver the most effective, individualized approach to patient care. Within the UHealth system, patients can participate in clinical trials and benefit from the latest developments that are fast-tracked from the laboratory to the bedside. UHealth's comprehensive network includes three hospitals, and outpatient facilities in Miami-Dade, Broward, Palm Beach, and Collier counties, with more than 1,200 physicians and scientists. Opening in December 2016, The Lennar Foundation Medical Center is a five-story, 206,000-square-foot diagnostic and treatment center located on the University of Miami campus in Coral Gables.
The University of Miami Health System contact: Lisa Worley, lworley2(at)med(dot)miami(dot)edu, 305-243-5184
# # #