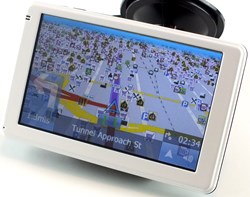 Drive With Confidence
Burlington, Vermont (PRWEB) January 06, 2014
Combining proven hardware with Windows Mobile operating system and dedicated radar detection and navigation software Driving Uncurbed has created a full featured automotive accessory that combines the functionality of many products into one unit at a very affordable price ($199).
It comes in a variety of colors; the user can personalize the screen image and choose from car or RV/Truck navigation software that can pick routes based on vehicle size/weight/Hazmat settings.
For more information contact Seth Wright at 802-878-9500 or go to http://www.drivinguncurbed.com.