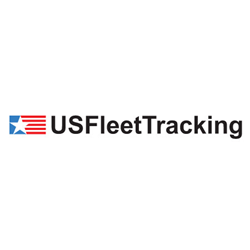 2014 marks the 17th annual edition of this training conference!
East Peoria, IL (PRWEB) April 16, 2014
US Fleet Tracking offers real-time tracking and fleet management services for businesses and large-scale public events around the world. These services are a natural fit for law enforcement. Protecting law enforcement officers in the field has always been a challenge. Now, with US Fleet Tracking, all law enforcement vehicles, including undercover assets, can be tracked and coordinated from any GPS Tracker that can access the Internet. Authorized personnel can use anything from a desktop PC to a smartphone to direct officers and their vehicles remotely to pursue suspects, plan large-scale training and conduct law enforcement operations. Fleet management services ensure that scheduled maintenance occurs at the proper intervals.
The Illinois Drug Enforcement Officers Association, or IDEOA, was founded in 1989 to coordinate efforts and share resources between the various drug law enforcement entities located in the state of Illinois. 2014 marks the 17th annual edition of this training conference, and is scheduled to include workshops on Social Media, Drug Processing, Drug-Induced Homicide and Media Relations. Officers attending the conference will also have a chance to interact with vendors providing a wide variety of products and services of interest to law enforcement including GPS Trackers.
Law enforcement entities depend on US Fleet Tracking services to manage their vehicles, and your business can as well. US Fleet Tracking can make your fleet operations more efficient, leading to reduced expenditures for fuel and maintenance and higher profits. If fleet operations are an essential part of your business, you owe it to yourself to check out US fleet tracking.
Visit http://www.usfleettracking.com/ or call 405-726-9900 to learn more or to see a live demo of the service in action.