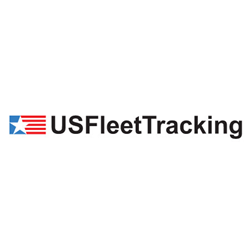 GPS Trackers replace the need for "how's my driving" bumper stickers.
Oklahoma City, Oklahoma (PRWEB) May 16, 2014
US Fleet Tracking has a suite of live GPS tracking features that put responsibility back into the hands of the drivers and their managers. Instead of having to wait for a phone call from a random traveler somewhere down the road in response to the "How's my driving" sign on the back of a truck, management will have access to tools that enable them to pinpoint where their drivers are and how they are performing every mile on the journey. This in turn maximizes profits and minimizes loss. Their choice to make wise decisions is within their control. Drivers cannot however control weather, road conditions, traffic, and construction.
Since US Fleet Tracking is a company based in the heart of Oklahoma, they are no stranger to sudden weather changes and the hazards they present to travelers. These storm systems present a threat to both the drivers and the fleet.
With the use of a GPS tracker, the ability to redirect drivers from the potential hazards Mother Nature presents is possible. It gives the ability to examine an array of data-from weather patterns to road construction and traffic congestion. Integrated weather radar, with cloud cover imagery, enables live GPS tracking to show you what is down the road, so the drivers and fleet managers are able to make the best choices for security and timeliness.
"Having a Live GPS system that adds traffic conditions which are updated every sixty seconds allows a dispatcher or resource coordinator to easily guide drivers around congested areas avoiding traffic jams and excessive travel time (Duncan, 2013)."
Even in terms of planning jobs that require extended periods of dry conditions or temperature control, like setting cement or pest control applications, enhanced weather overlay can save the need to "redo" a job or travel time and expense of mobile teams where inevitably they must postpone and reschedule assignments.
The efficiency of deliveries is essential to business success. Weather and hazardous road conditions can mean delayed shipments, stressing mobile employees, and cutting into profits. Imagine the potential when using an advanced GPS management system to guide drivers away from delays and toward a path that's quicker, and thus, more productive.
To read the full article, visit http://www.usfleettracking.com/blog/2014/05/12/hows-driving-already-know-part-2/.
To see the product catalog, visit http://www.usfleettracking.com/gps-tracking-products.