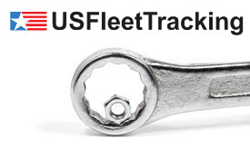 GPS Tracking is not a one size fits all.
Oklahoma City, Oklahoma (PRWEB) June 25, 2014
Companies with large fleets that are in the market for a GPS tracking company need to be aware of a few items to ensure they are getting the right software for their specific needs. GPS trackers come in different shapes and sizes and one size does not fit all.
Large fleets will have different needs than the mom and pop shop with two work vans and 3 employees. If a business has employees and vehicles in the hundreds, they will be dealing with the juggling that comes with mass technology updates, employee turnover, and other large-scale changes.
For a large fleet, the GPS tracking should include the ability to import and export data in massive quantities. Because company needs evolves on a daily basis, fleets need the ability to change as needed, and on the fly. When an employee leaves, or a new employee is hired, they will need to accommodate equipment and technology updates through a streamlined process.
Choosing live GPS tracking software, with 10-second, not 1 or 5-minute tracking, that makes the transition as seamless as possible is truly a must. If the fleet manager has already saved driving assignments, icons, specs on a vehicle, etc, they can avoid recreating this data again each time. Having the ability to quickly export this information then import it for the new employee saves the hassle and literal time it takes to recreate it. If the GPS tracking software gives this freedom, this will make time for other demands.
A larger company is going to have different security demands than a smaller. They will have more employees that need different security needs. Different departments will need access to each other. Again, with a large group of employees, the fleet manager does not have time to manually enter each employees dashboard. If they have a department with 100 employees who all need the same permission/access to a certain interface, they should have the ability to clone this profile for each. This will save you so much time opposed to the countless hours spent in manual entry.
When dealing with a large fleet, to keep track of which truck has which driver with which item going to which company can be overwhelming and nearly impossible on such a large scale. With US Fleet Tracking, the fleet manager will be able to view important data to keep deliveries orderly and flowing. All the information needed about a shipment is just a click away giving dispatchers and managers the tools they need for successful delivery.
Visit - http://www.usfleettracking.com for a live demo or call - 405.726.9900
View the GPS Tracker products