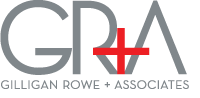 Auckland, New Zealand (PRWEB UK) 28 October 2013
Online Asset Partners, an experienced online advertising company in New Zealand announces its partnership with Gilligan Rowe and Associates (GRA), an accounting firm in Auckland, to push the company's site to the top of the financial and accounting niche in the country.
Auckland, New Zealand's premier internet marketing company, Online Asset Partners is using their expertise to push GRA, a property and financial firm, to be on the top of the lucrative and highly competitive financial accounting niche. The company is experiencing the benefits of combining savvy internet business expertise with an outstanding online business.
To succeed in the property investment, business accounting, family trusts and complex financial structures industry, GRA hired Online Asset Partners to analyse their website activity and fine tune and promote their business. In a short time, their efforts have increased the website's Google page rank, boosted search engine traffic, increased the number of quality inbound links and helped increase sales.
With more than a decade of experience in the field, Online Asset Partners has a unique approach to internet marketing, and it begins with a thorough business analysis and consultation. The company believes that evaluation is the first step in achieving online growth. Online Asset Partners analysed GRA's online website activity in order to apply specific marketing strategies that met the needs of the business. Once they have evaluated a business, company officials from both parties meet to discuss a return on investment they both agree on. They then proceed to guarantee this ROI, in writing.
Considering how competitive the financial and accounting industry is, both online and off, guaranteeing GRA a specific rate of return required detailed analysis and fervent promotion. Online Asset Partners used effective strategies such as Search Engine Optimization, Google Analytics, Social Media Marketing, and Email Marketing to improve online visibility and effective customer response. To learn more about this company and their partnership visit their website.
Contact:
GRA (Gilligan Rowe and Assosiates)
Website: http://www.gra.co.nz/
Phone: 001164
Online Asset Partners
Website: http://www.onlineassetpartners.co.nz
Phone: 0800 400 736