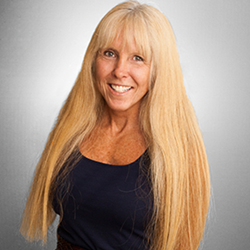 As a mother and personal injury attorney I fully embrace the stricter child safety seat law.
Miami, Florida (PRWEB) February 07, 2015
Miami personal injury attorney Marilyn Byrd has announced her support for the recent change to the Florida Child Safety Seat Law, implemented by the Florida Legislature. The change to the Child Safety seat, which took effect on January 1, 2015, could have a significant impact of the reduction of personal injury cases as they relate to young children and car accident injuries.
It is no surprise that it took 14 years of battling for Florida legislatures to finally strengthen the law, as Florida has been notorious for their weak child safety seat requirements. The law was changed to force parents to keep children 4 and 5 years old in a federally-approved child car seat or booster seat. Those who fail to do so could face a $60 fine and up to 3 points on the driver's license.
"As a mother and personal injury attorney, I fully embrace the stricter child safety seat law," says Marilyn Byrd, Associate Attorney at Graham Legal, P.A. "In fact, many children may need booster seats beyond the age required by law, depending on the size of the child. When it comes to child safety, as parents we can't be too careful."
Byrd feels that awareness could be a potential problem. She hopes the news is getting out there and that parents are now fully aware of the new law.
Many children may need booster seats beyond the age required by law, depending on the height of the child. The FLHSMV provides some guidelines to aid parents in knowing when a booster chair is no longer necessary after the age of 5. They recommend that a child remain in a booster seat until they are at least 4'9", can sit all the way back in the seat and be able to bend their knees at the edge of the seat, the shoulder belt lays across the chest, not the neck and the lap belt lays across the upper thighs, not the stomach.
"Sadly I have been involved in cases with families whose children were injured in a car accident, and nothing pains me more," says Marilyn Byrd. "It is tragic for parents to realize that their child could have avoided injury with the proper child restraint." In 2013 alone, five children were killed and 150 were injured in Florida car accidents. In 2014 slightly higher numbers were reported by the Florida Department of Highway Safety and Motor Vehicles.
According to the Centers for Disease Control and Prevention, a booster seat use reduces the risk for serious injury by 45% for children ages 4-8 years of age when compared to just using a seat belt. Booster seats elevate children to the right height so that the seat belt can serve its intended purpose. These are statistics that can't be ignored. At Graham Legal, P.A. we hope that parents will take heed, and that 2015 see a substantial decrease in child related injuries and fatalities.
About Graham Legal, P.A.:
Graham Legal, P.A. has spent the last seven years protecting the rights of homeowners who have been wronged by mortgage lenders that refuse to provide the borrowers with viable solutions. Now, Graham Legal is - once again - incorporating personal injury cases into their practice.
The law firm exclusively dedicates their law practice to helping people by defending their homes from foreclosure or by helping them to recover damages for a personal injury. Their philosophy is that the rights of individuals deserve to be protected. They fight on behalf of homeowners who have been wronged and individuals who have fallen victim of the negligence of others. For those looking to schedule a complimentary no-obligation consultation please visit the website, http://grahamlegalpa.com.
The information contained in this press release is for information purposes only, and should not be taken as legal advice.