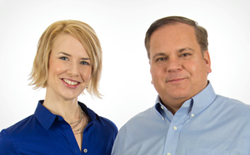 You can use our site to search for Spring Lake, Norton Shores or Grand Haven homes for sale, learn more about the home-buying or selling process, get pre-qualified for a mortgage, and more
Grand Haven, MI (PRWEB) September 04, 2014
Buyers and sellers of Spring Lake, North Muskegon or Grand Haven, MI real estate can now access a new resource – DirkStone.com. Recently launched by the Dirk Stone Real Estate Group, the new website is a must-visit for buyers and sellers interested in learning more about the real estate markets in west Michigan's lakeshore area.
Built with the needs of buyers and sellers in mind, the site has a wide array of features, including a property search tool, a featured properties showcase, guides for buyers and sellers, community information, and so on. "You can use our site to search for Spring Lake, Norton Shores or Grand Haven homes for sale, learn more about the home-buying or selling process, get pre-qualified for a mortgage, and more," says Realtor Dirk Stone, the group's founder. Stone has been specializing in real estate throughout the west Michigan lakeshore area for over a decade and is one of the region's foremost real estate professionals.
"Whether you're interested in Spring Lake condos or you need help selling your home in the area, you'll find plenty of helpful resources on our site," says Stone. "We're going to be constantly updating it as well, so stay tuned for further developments down the road."
The group's service areas include North Muskegon, Muskegon, Norton Shores, Fruitport, Ferrysburg, Spring Lake, West Olive, and Grand Haven. "We love the lakeshore," adds Stone, "and we love helping our buyer and seller clients maximize their real estate goals here. Our team is made up of experienced, full-time professionals and we aim to provide truly exceptional service to all our clients."
To learn more about the group's services and to start exploring the region's real estate options, visit http://www.DirkStone.com or schedule a consultation with Dirk Stone today.