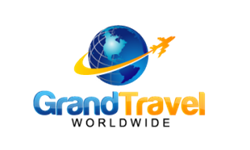 Las Vegas, Nevada (PRWEB) December 02, 2013
Grand Travel Worldwide is a premier vacation provider that offers its members the best deals on premium destinations around the world. This winter, many vacationers are looking to spend some time on the slopes, which is why this outstanding vacation club has compiled a list of some of the best ski destinations around.
One excellent location is that of Stowe, Vermont. The Stowe Mountain Lodge is thousands of square feet of pure luxury. Each room is equipped with a full kitchen, TV, table, sofas, and even a fireplace. Each room is designed with the view in mind, affording guests incredible vistas no matter where their room may be located. Take advantage of the slopes, the golf course, the decadent restaurants, and even the spa.
If vacationers are looking to have the option of either snow or shine, Grand Travel Worldwide advises a trip to Mammoth Mountain in California. These mountains are world-famous for their powdery snow and wicked slopes. If hitting the slopes is not to a traveler's fancy, try the snowmobiles, scenic gondola, or Snowcat tours. This range is 3,500 acres of winter paradise. Another advantage of this location is that it is just an hour or two drive from beautiful Yosemite National Park. Walk through the stunning forests and hike the trails for a gorgeous outdoor experience.
For those looking to get out of the United States, Grand Travel Worldwide advises thrill-seekers to try out Whistler, Canada for a unique and special winter experience. Blackcomb is especially known for its gorgeous slopes and powdery snow. For events off of the mountain, there is always the Whistler Film Festival, which is held at the beginning of December. There is even the grand opening of new ski slopes this year as well.
With all of these diverse locations, travelers are sure to have an incredible and unforgettable winter vacation experience, wherever they choose to get away to this winter season. For more information about Grand Travel Worldwide and the premier vacations services that this company offers, please call 888-954-7833.