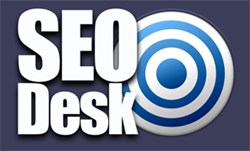 (PRWEB UK) 19 September 2013
FM Marble, a leading manufacturer of granite and marble, is pleased to announce that they have a new range of kitchen worktops for the autumn and winter season. With summer now behind us, many people turn their attention to preparing their home for the winter and the festive season. An increasing number of people are taking to socialising at home over the festive period, and this places greater pressure and stress on a kitchen. The plethora of chefs and cooks on TV means that more and more people are taking to cooking up a storm in the kitchen. This means that the kitchen has to be ready for anything and with the support of FM Marble; homeowners in London and Surrey can cook with confidence.
When it comes to preparing for a busy time in the kitchen, the majority of people are looking for two main aspects in their kitchen. The kitchen needs to look great, and the worktops and surfaces need to be reliable. This means that they have to withstand high temperatures, all manner of ingredients and they need to easily cleaned so that they can look as good as new in no time at all. This is why FM Marble is regarded as providing the best granite worktops Surrey has to offer because they can meet all of these aims and a whole lot more. The company offers worktops and surfaces in quartz, slate, stone, marble and granite. The family run firm, founded in Sutton, offer an extensive range of colours and with natural finish of the stone, there is a genuine opportunity for homeowners to have a unique design and finish in their kitchen.
The company is regarded as providing the best value for money marble London has to offer. The company offers products for the kitchen, but they also offer marble products for the bathroom, bedroom, living room and all around the home. Any client looking for the perfect marble fireplace, heart, table or accessory will find that FM Marble offer an extensive range of products.
Although the summer of 2013 is still a major talking point for many people, but those looking forward to the winter party season do not have a lot of time to get organised. Anyone looking to ensure that their kitchen is capable of meeting their demands and the needs of their guests will be impressed by the stylish yet reliable finishes and worktops on offer from FM Marble.
About FM Marble:
FM Marble is a family run firm based in Surrey which serves Surrey, London and the south east of England. The company has developed a strong reputation for providing an extensive range of kitchen, bathroom and home finishes and worktops in a variety of natural stones. The company specialises in the use of marble, granite, quartz, stone and slate, offering a wide variety of finishes.