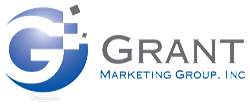 San Diego, CA (PRWEB) April 30, 2014
Effective, productive, and enticing Internet marketing is critical, even for the most worthwhile charitable organization. This is the message delivered by Jeremy G. Fusselman, Principal of San Diego based Grant Marketing Group, describing his organization's most recent charitable efforts on behalf of one African non-profit ministry.
Breath of Heaven Children's Ministries provides lifesaving care to a growing orphan population in Lusaka, Zambia in sub-Saharan Africa. Thanks to the work of this life changing organization, many of these orphans will grow up to be healthy, well-rounded, and productive members of their communities.
The future success of this mission was in jeopardy when Grant Marketing Group, at no cost to Breath of Heaven, turned the organization's failing Internet website into an effective communication portal and fundraising tool.
The organization's website was consistently generating errors, making it difficult for staff to update, but more importantly hindering crucial charitable donations. Employing its significant experience and resources, Grant Marketing Group directed the rebuilding of the website, making it more user friendly for internal staff as well as for existing and potential donors.
Key aspects of this project included improvements in how information was presented as well as a reconfiguration of the organization's donation links and payment gateway. The future success of the Breath of Heaven website was ultimately assured thanks to Grant Marketing Group training and educating staff in making the updates and changes so important to maintaining a dynamic Internet presence.
A full service website development and Internet marketing agency, Grant Marketing Group offers nearly a decade of experience in website development, Internet marketing, search engine optimization (SEO), eCommerce, social media development, and online branding. Grant Marketing Group enhances its business relationships and client base by focusing on client needs rather than volume business. This boutique structure attracts and maintains clients that seek to unleash the business potential of the Internet.
In addition to its work on behalf of worthy charities, Grant Marketing Group serves clients in a variety of industry groups offering enhancements in lead generation, eCommerce, and branding for companies and organizations nationwide. For more information, please visit http://www.grantmarketinggroup.com.
###