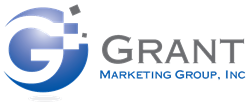 San Diego, CA (PRWEB) July 12, 2016
"America and its people are at their best when we encourage free markets and entrepreneurship here and around the world," says Jeremy G. Fusselman, President of San Diego based Grant Marketing Group, Inc. For this innovative web design and Internet marketing company, expanding markets and building new businesses is a near perfect fit.
As part of its commitment to building a stronger world economy, one built on individual success derived from personal accomplishments, Grant Marketing Group is an active funder with Kiva, an international nonprofit organization that connects struggling entrepreneurs with capital markets. Find more about Kiva at http://www.kiva.org.
Operating in 80 countries on five continents, Kiva connects Field Partners, microfinance institutions, NGOs, and similar groups with individuals and companies, like Grant Marketing Group, seeking to make investments that grow societies where hardworking individuals can achieve their dreams.
Since its founding in 2006, Grant Marketing Group has built a reputation for helping clients succeed by delivering an attractive, well marketed Internet presence. Involvement in Kiva is a next logical step in the company's efforts to encourage individual success through business ownership.
As a Kiva funder, Grant Marketing Group makes a direct financial investment in individuals and small businesses seeking to better their lives and the lives of their employees, families, and community members.
Referred to as microfinance loans, these investments can be of almost any size. Among the recipients of Kiva loans funded by Grant Marketing Group are:

Funds to grow an agricultural and livestock business owned by a 22-year-old single mother in the Philippines.
Assistance for a single mother of two in Kenya who operates a tomato plantation and sells her produce in the local market.
A loan for a farmer in the Republic of Georgia who operates an agricultural business that includes cattle breeding.
Funding to purchase inventory for a young Columbian single mother seeking to grow her clothing business. Her business will soon move from her home to a commercial location.
These are not gifts, but are interest-free loans, and recipients are expected to repay these loans, though at lower than market rates. To date, all Kiva loans made by Grant Marketing Group are being repaid and the company continues to fund new loans with other hard-working entrepreneurs in the United States and around the world.
In addition to its work on behalf of this and other worthy charities, Grant Marketing Group serves clients in a variety of industry groups offering enhancements in lead generation, eCommerce, and branding for companies and organizations nationwide. For more information, please visit http://www.grantmarketinggroup.com.
###