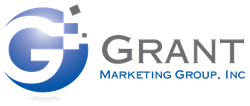 San Diego, CA (PRWEB) January 27, 2015
Grant Marketing Group, Inc., a full service website development and Internet marketing agency, was recently welcomed into the Oceanside chapter of Small Business Referral Group (SBRG). San Diego based Grant Marketing Group, Inc. now offers digital marketing services to chapter members with online branding and other digital marketing needs. Drawing on over a decade of experience, Grant Marketing Group provides SBRG members website development, Internet marketing, search engine optimization (SEO), eCommerce, social media marketing, and online branding services.
SBRG was created to offer entrepreneurs the opportunity to acquire new customers and clients for their products and services. The organization provides skill training, business development and education to their member base to transform business owners into more seasoned leaders while finding greater success in their marketing efforts.
The Oceanside chapter includes a variety of professionals and business owners from industries as diverse as real estate, finance, insurance, home improvement and legal services. Since joining the organization, Grant Marketing Group, Inc. has delivered innovative marketing solutions to member companies in need of enhanced online branding as well as website and Internet marketing solutions. In keeping with the SBRG tradition, Grant Marketing Group, Inc. also refers business opportunities to fellow members, helping grow an ever-larger network of positive professional relationships.
Under the innovative leadership of Jeremy G. Fusselman, Grant Marketing Group has developed a service-oriented boutique approach that limits the number of clients served, delivering proactive service and more insightful attention to every campaign. The firm offers dedicated client management that ensures each client's marketing goals and objectives are met, while operating with both integrity and transparency, two business values lacking with many other SEO firms.
Grant Marketing Group, Inc. is proud to offer a full spectrum of online marketing solutions, dedicated client services, unwavering integrity, and effective SEO solutions. From concept to plan, development to implementation, Grant Marketing Group, Inc. helps its clients grow and succeed utilizing a dedicated team approach that facilitates efficiency and success.
Contact Grant Marketing Group, Inc. today at (888) 235-3122 or at service(at)grantmarketinggroup.com.
###