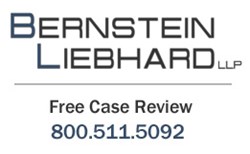 We continue to hear from individuals who allegedly suffered catastrophic heart problems that may be related to the GranuFlo recall. The issuance of this Order will ensure that important evidence in GranuFlo lawsuits is preserved.
New York, NY (PRWEB) November 26, 2013
Dialysis lawsuit (http://www.thegranuflolawsuit.com/ ) claims stemming from the 2012 recall of GranuFlo and NaturaLyte dialysis concentrates continue to move forward in a multidistrict litigation now underway in U.S. District Court, District of Massachusetts, Bernstein Liebhard LLP reports. According to court documents, a Preservation of Documents Order was issued by the Court on November 15, 2013, in order to facilitate the preservation of evidence relevant to GranuFlo lawsuits filed in the proceeding. (In re Fresenius GranuFlo/Naturalyte Dialysate Litigation, MDL No. 2428)
"We continue to hear from individuals who allegedly suffered catastrophic heart problems that may be related to the GranuFlo recall. The issuance of this Order will ensure that important evidence in GranuFlo lawsuits is preserved," says Bernstein Liebhard LLP, a nationwide law firm representing the victims of defective drugs and medical devices, including numerous individuals in dialysis lawsuits against Fresenius Medical Care, the manufacturer of GranuFlo and Naturalyte. The Firm is offering free and confidential case reviews to individuals who may have suffered life-threatening heart events, including heart attacks, strokes and sudden cardiac death, allegedly due to the administration of these products.
GranuFlo Recall
GranuFlo and NaturaLyte are dialysis concentrates manufactured by Fresenius Medical Care that are used to remove acid from the blood during dialysis treatments. In March 2012, Fresenius issued an Urgent Product Notification to dialysis clinics nationwide warning that dosage of the products should be adjusted for individual patients to avoid metabolic alkalosis. This condition, which is caused by high blood bicarbonate levels, can increase the risk that dialysis patients will suffer heart attacks, strokes, sudden cardiac death and other catastrophic heart problems. Shortly after the notification was issued, the U.S. Food & Drug Administration (FDA) announced a Class I GranuFlo recall. Class I recalls are the most serious type, and indicate that a product poses a significant risk of serious injury or death.
The New York Times reported in June 2012 that the FDA had also launched an investigation of Fresenius Medical Care, after it learned that the company had notified dialysis clinics within its network about the risks associated with GranuFlo and NaturaLyte via an internal memo issued in November 2011. The FDA is trying to determine if the company's decision not to issue a nationwide warning at that time to all dialysis facilities that used GranuFlo and NaturaLyte was a violation of federal regulations.*
Since the GranuFlo recall was announced, court records show that nearly 400 dialysis lawsuits have been filed against Fresenius in the federal multidistrict litigation underway in the District of Massachusetts. Additional GranuFlo lawsuits have also been consolidated at the state level in Massachusetts' Middlesex County Superior Court. (In re Consolidated Fresenius Cases, No. MICV2013-03400-O). According to court documents, all of these claims similarly allege that Fresenius concealed the risks associated with GranuFlo and NaturaLyte, and that the company continued to aggressively market the products despite their dangers.
Dialysis patients who were allegedly harmed by GranuFlo and NaturaLyte may be eligible to file a dialysis lawsuit against Fresenius Medical Care to obtain compensation of their injury-related damages, including medical expenses, lost wages, and pain and suffering. Contact a GranuFlo lawyer by visiting Bernstein Liebhard LLP's website, or the Firm's Facebook page: https://www.facebook.com/granuflolawsuit. Free legal evaluations can also be obtained by calling 800-511-5092.
*nytimes.com/2012/06/15/health/fda-investigates-fresenius-for-failure-to-warn-of-risk.html; New York Times, June 14, 2012
About Bernstein Liebhard LLP
Bernstein Liebhard LLP is a New York-based law firm exclusively representing injured persons in complex individual and class action lawsuits nationwide since 1993, including those who have been harmed by dangerous drugs, defective medical devices and consumer products. The firm has been named by The National Law Journal to the "Plaintiffs' Hot List," recognizing the top plaintiffs' firms in the country, for the past 11 consecutive years.
Bernstein Liebhard LLP
10 East 40th Street
New York, New York 10016
800-511-5092
ATTORNEY ADVERTISING. © 2013 Bernstein Liebhard LLP. The law firm responsible for this
advertisement is Bernstein Liebhard LLP, 10 East 40th Street, New York, New York 10016, 800-511-5092. Prior results do not guarantee or predict a similar outcome with respect to any future matter.
Contact Information:
Felecia L. Stern, Esq.
Bernstein Liebhard LLP
info(at)consumerinjurylawyers(dot)com
http://www.thegranuflolawsuit.com/
https://plus.google.com/115936073311125306742?rel=author