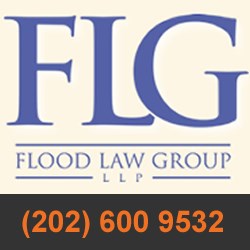 Fresenius Medical Care knowingly withheld important safety information about the dangers associated with its dialysis products GranuFlo and NaturaLyte
Washington, D.C. (PRWEB) February 22, 2014
Flood Law Group announced today that they are now actively investigating lawsuits involving cardiac arrest and other heart complications for dialysis patients who were given the acid concentrate GranuFlo. The law firm is also available to file wrongful death lawsuits on behalf of families whose loved ones died as a result of these complications.
According to a report in the New York Times (Dialysis Company's Failure to Warn of Product Risk Draws Inquiry, 6/14/2012), Fresenius Medical Care, the company responsible for manufacturing GranuFlo and NaturaLyte, both acid concentrates used in hemodialysis, failed to adequately warn customers of a potentially fatal risk associated with the products, sparking an FDA investigation.
According to the report, Fresenius only notified some treatment centers using GranuFlo of the risk after the FDA was made aware of an internal memo sent to doctors practicing in the company's dialysis centers and questioned them about it. According to the report, the memo warned that failure to properly use the product appeared to be contributing to an increase in the risk of patients dying of cardiac arrest.
"Fresenius Medical Care knowingly withheld important safety information about the dangers associated with its dialysis products GranuFlo and NaturaLyte," said Chris Brown, Director of Communications at Flood Law Group. "Flood Law Group intends to hold this company accountable for resulting injuries and losses."
According to the FDA, GranuFlo and NaturaLyte, both manufactured by Fresenius Medical Care, were recalled on March 29, 2012. According to the FDA recall notice the reason for the recall was given as a high possibility of elevated bicarbonate levels due to improper prescription of the concentrates to patients undergoing hemodialysis. The recall notice states that those elevated bicarbonate levels could result in metabolic alkalosis, which is strongly linked to low blood pressure, hypokalemia, hypoxemia, hypercapnia and cardiac arrhythmia, all of which can result in cardiopulmonary arrest if not properly treated. The recall notice was classified as a Class 1 recall, the most serious type of recall which is only used in cases where there is a high probability of adverse health effects or death.
If you or a loved one has been adversely affected by the side effects of GranuFlo or NaturaLyte, contact Flood Law Group at 1-888-479-1296 to schedule a consultation with an experienced personal injury lawyer.
About Flood Law Group
Flood Law Group, LLP is an experienced litigation firm, serving injured persons and families across the nation. They handle complex cases involving asbestos litigation, pharmaceuticals, defective medical devices, medical malpractice, birth injuries and more. Flood Law Group, LLP is also one of the top law firms in the nation to handle serious injuries and wrongful death.
For more information, visit: floodlawgroup.com