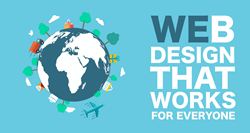 TRIXMEDIA would like graphic design interns and online marketing interns.
Los Angeles, California (PRWEB) July 30, 2014
TRIXMEDIA is a Los Angeles based branding company that has been creating innovative web designs and re-imagining business brands since 2003. Now, TRIXMEDIA announced that they will be accepting unpaid interns for the remainder of summer and into fall. TRIXMEDIA would like graphic design interns and online marketing interns. Although the graphic design internships are unpaid, working with TRIXMEDIA will provide experience in the fast-paced and ever changing world of the internet and online marketing. The company will cover the cost of parking in the structure adjacent to the building, and will provide interns with a ten-dollar lunch allowance.
Graphic design interns will have the chance to assist in creating email newsletter layouts, and other design tasks. TRIXMEDIA asks that the graphic design interns have working knowledge of Photoshop and WordPress, as they will be working extensively with both applications. The online marketing interns will work largely across various social media platforms, as effectively utilizing social media is a huge component of marketing.
In other news, TRIXMEDIA partnered with the interior design and home decor blog, Decor Authority, last month. Interns can expect to work first hand on their new project to re-brand the blog for Decor Authority. Other tasks that interns will work with include web page design and creating content for websites. Interns will be able to receive college credit for the duration of the internship. TRIXMEDIA has announced that there is potential for interns to move into full-time employees, as the company is growing rapidly with new clients and projects. Ultimately, both a graphic design and an online marketing internship with TRIXMEDIA would be beneficial to both boost a resume and gain experience working the world of marketing and branding. Located in Beverly Hills, this boutique branding firm has plenty to look forward to; from new clients to new interns, there are big things in store for TRIXMEDIA.
TRIXMEDIA
468 N Camden Dr
Beverly Hills, CA 90210
Phone: (800) 717-8271