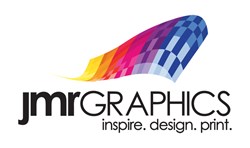 Central Islip, NY (PRWEB) October 04, 2013
Nationwide vehicle wraps manufacturer, JMR Graphics, responds to an article published by The Australian that discusses the country's growth of the outdoor advertising industry in the third quarter of 2013.
According to an October 2nd, 2013 article published by The Australian titled "Outdoor ad revenues rise by 8.6 per cent," Australia's out-of-home advertising industry grew 8.6 percent to $132.3 million in the third business quarter of 2013, an increase of $10.5 million from the same quarter last year.
The article states that the entire outdoor advertising industry has generated revenues of $381 million, up from $360.8 million from this point last year.
The Outdoor Media Association Chief Executive Charmaine Moldrich says that out-of-home advertising has been the "No.1 broadcaster" of all other media mediums. "We are the one traditional media channel still able to reach mass audiences and we do that very cost efficiently," he says.
Street fixtures, taxis, buses and other mass transit advertisements collectively pulled in the most revenue at $48.2 million. Roadside billboards brought in $43.8 million, retail generated $20.5 million and transport saw $19.8 million.
TJ Pannell, a representative of JMR Graphics, a nationwide vehicle wraps manufacturer, says the outdoor advertising industry will continue to grow on a global scale because of its effectiveness, flexibility and low-costs. "Outdoor advertising sees great success no matter how it is displayed. Bus wraps, billboards and mass transit advertisements all generate thousands of daily impressions and create mass brand awareness for those companies who utilize it, all for much lower costs than those of other advertising industries."
JMR Graphics is an award winning Nationwide 3M Certified Manufacturer of Graphics for over a quarter of a century. We specialize in branding companies through Fleet Graphics, Vehicle Wraps, Architectural Wall Graphics, Promotional Window Clings, Floor Graphics, Event Signage and much more. We offer a variety of 3M Graphics Films, which are specially designed for most surfaces that require a changeable, short and long-term application. Our exceptional "Turn Key Service" is backed with a 3M MCS Warranty to give you peace of mind when you need optimum performance for the intended life of your graphics. With our state-of-the-art, cutting-edge facility we inspire our clients by providing creative design, custom-printed graphics and handle a network of nationwide installers. JMR Graphics provides expert capabilities and capacities needed to meet any graphic challenge.
#####