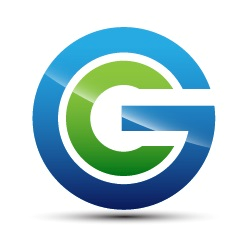 We strive to be the best version of ourselves every single day and provide our clients with the world class experience they deserve when growing their business.
Calgary, AB (PRWEB) March 17, 2014
Established Calgary business consulting firm, Gratitude Consulting Group, has recently launched a brand new website to showcase their capabilities as marketing consultants and business developers. With years of experience in a plethora of industries they are here to "Unleash Your Awesome". The new website displays the latest information about their services, including; Business Consulting, Virtual Marketing, Digital Publishing, Reputation Marketing, Business Growth Strategy, Business Development, Event Promotion, and much more.
The Gratitude Consulting Group mission is, "to be the best version of ourselves every single day and provide our clients with the world class experience they deserve when growing their business." The newly designed website has made this more easily attainable than ever. Utilizing the latest in web standards, design functionality, and a simplified user interface, the site is more streamlined and user-friendly than ever before. Their strategy, development, and implementation teams are taking businesses in Calgary, Edmonton, and across North America to previously unknown levels of success.
For Gratitude Consulting, creating top searched businesses is the day-to-day routine using their business consulting and implementation tactics. Leveraging their in-house resources as well as a vast network of experts and professionals across North America, and the World, they've carved away a strong foothold in the consulting industry. Utilizing a unique "Where's the Salt?" business consulting approach they are able to put an extra set of eyes on existing business strategies and business development techniques to provide strategic business growth and updating of current marketing systems.
Business Consulting is not the only Gratitude Consulting Group service showcased on their new website. The new site delves into the realms of digital publishing, video production, live speaking events and event promotion, and their proven, highly successful "Done-For-You" Marketing plans. Many businesses in Calgary, Edmonton and beyond have looked to Gratitude Consulting as their Virtual Marketing Director, turning starving businesses and startups into thriving entities - as well as bringing new life to existing and established companies.
A newly available service provided by Gratitude Consulting is known as Reputation Marketing. This is the technique of determining a brand identity, refining the reputation of that identity in the public eye, and effectively marketing that reputation to a target audience. The revolutionary methods being implemented by Gratitude Consulting are showcased on their remodeled consulting website along with feedback from their very satisfied client base.
For additional information on these, or any of their services, Gratitude Consulting Group asks that you contact them at (587) 333-0170, toll-free at (877) 773-0745, or at Info(at)GratitudeConsulting(dot)com to schedule your free 30-minute consultation and start to "Unleash Your Awesome" today!
About Gratitude Consulting Group:
Operating out of Calgary and Edmonton, Gratitude Consulting Group INC started after Sherri Beauchamp (Founder) had a vision of impacting and inspiring businesses and experts not only to leverage their expertise to change people's lives but to actually make an impact on the world. Their focus as a group is to bring all of the available moving parts to a business and leverage them in a way that's unique to their specific goals and helps spread the company's message to the people who need it the most.
Related Search Phrases:
[Consulting Services] [Gratitude Consulting Group] [Google Trending] [Breaking News] [Business Consulting] [Small Business Consulting] [Reputation Marketing] [Reputation Management]
Related Hashtags:
#Consulting #GoogleTrending #BreakingNews #Marketing #Business #Reputation #Online #Brand #Gratitude #Happiness