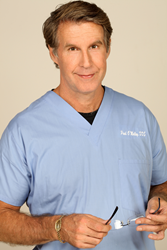 I looked to Nature for my inspiration in finding solutions that work.
La Canada, CA (PRWEB) June 30, 2016
The Surgeon General released a first ever report on Oral Health which says that a "silent epidemic of dental and oral diseases" exists in America. The Surgeon General went on to say that "this burden of disease restricts activities in school, work and home, and often significantly diminishes the quality of life."
In an executive summary written and issued by the National Institute of Dental and Cranial Research, the message of the Surgeon General's report was given as "that oral health is essential to the general health and well-being of all Americans and can be achieved by all Americans" and "Damage to the craniofacial complex, whether from disease, disorder, or injury, strikes at our very identity. We see ourselves, and others see us, in terms of the face we present to the world. Diminish the image in any way and we risk the loss of self-esteem and well-being."
Oral health issues go beyond cavities and gum disease. The annual financial cost for Americans for dental bills runs into the tens of billions of dollars. Time lost due to dental care or visits is measured in the hundreds of millions of hours for employed Americans.
Understanding the relationship between oral health and complete body wellness was key to Dr. Paul O'Malley's mission to improve the state of oral health on a global basis. The initial product release, an advanced blend of oral probiotics, was driven by the holistically based philosophy of "fighting fire with fire."
The biggest issue underlying oral health lies with bacterial infections and overgrowths. As stated in the NICCR Executive Summary, "Microbial infections, including those caused by bacteria, viruses, and fungi, are the primary cause of the most prevalent oral diseases. Examples include dental caries, periodontal diseases, herpes labialis, and candidiasis."
The bacteria in the mouth can lead to other serious conditions in the mouth. It can enter the bloodstream and even enter the brain – linking this invasion to dementia and Alzheimer's disease.
Overuse of antibiotics in the mouth kills off all bacteria, good and bad, but then the bacteria grows back not necessarily in the same balance or mix and some strains of bacteria overgrow and become dominant.
Many medicines and drugs have the side effect of "dry mouth." Normal saliva flow is crucial for maintaining a non-acid environment in your mouth and for providing the minerals that rebuild your enamel.
Dr. O'Malley stated that, "Fighting oral health issues by focusing on unnatural remedies and the overuse of antibiotics is a failed approach. Nature is a pretty smart system and has millions of years of research behind her processes. So I looked to Nature for my inspiration in finding solutions that work."
This approach resulted in Advanced Oral Probiotics successful initial release by Great Oral Health, an advanced blend of beneficial bacteria (oral probiotics) that work by rebuilding a healthy balance in a person's mouth. Advanced Oral Probiotics is available at Amazon.com https://www.amazon.com/probiotic-blend-Attack-beneficial-bacteria-such-formulated/dp/B00KDQW1XU/ The beneficial bacteria introduced in the oral cavity acts on multiple fronts to restore oral health:
1. As the beneficial bacteria populates the oral cavity they crowd out the "bad" bacteria
2. The oral probiotics produce agents called BLIS (Bacterio Like Inhibitory Substances) that act like natural antibiotics and specifically target the growth cycle of the "bad" bacteria
3. They combat "dry mouth" and so help to restore the natural and healthy level of saliva flow
4. They foster an alkaline environment that works to stabilize the pH back to healthy levels
The philosophy of Dr. Paul O'Malley and of Great Oral Health is: "To fight fire with fire and use naturally based means and processes to bring about stellar oral health."
ABOUT GREAT ORAL HEALTH AND DR. PAUL O'MALLEY: With over 10,000 bottles sold in Great Oral Health's initial launch on Amazon the product has been well received by the consumer public. Great Oral Health has further expanded its product line to include a oral probiotic targeted at children. Their proprietary blend of oral probiotics is available either from Amazon or directly from their website.
Holistic Dentist, Dr. Paul O'Malley DDS, FIADFE
Great Oral Health, Inc
2222 Foothill Blvd
La Canada, CA 91011
http://www.greatoralhealth.com
info(at)greatoralhealth(dot)com
818-659-5630
https://www.amazon.com/probiotic-blend-Attack-beneficial-bacteria-such-formulated/dp/B00KDQW1XU/