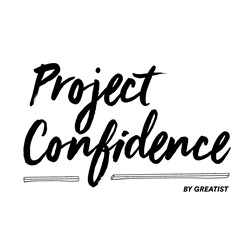 NEW YORK (PRWEB) January 06, 2017
Greatist, the leading wellness site for millennials, is turning traditional media on its head by bringing a positive voice to health, instead of the typical prescriptive tone and unrealistic goal-oriented narrative that exists among so many brands today.
Every January, Greatist receives mass interest from new readers looking to kick start their health in the New Year. In an effort to empower our audience, this week, Greatist launched Project Confidence, a new perspective on New Year's resolutions that aims to look past superficial goals and instead, takes a deeper dive into understanding what drives results. Project Confidence is a revolutionary approach focused on getting to the core of feeling confident and embracing achievement and personal success.
"We know that the journey to good health is a long one, and should be positive, but can also be trying, bumpy, and laugh-out-loud funny," says Dria de Botton Barnes, Greatist Editor-in-Chief. "Greatist is committed to helping readers understand that there doesn't need to be an all-or-nothing mentality. The idea of self-improvement isn't only something that should be worked on in January, but should be an ever-changing process."
Project Confidence is the first tentpole of the year to kick off a larger company-wide initiative designed to represent (and define) a "healthyish" lifestyle. In a recent Greatist audience survey, more than 70 percent of readers declared that true success was about being happy and healthy. "This generation understands the long-term value of taking care of themselves and is doing so on their own terms," says Derek Flanzraich, Greatist CEO. "Greatist empowers its audience of 10 million readers to celebrate the real moments that make them feel good about themselves every day."
Project Confidence will include everything from attainable goal-setting advice to science-backed resolution tips and inspirational personal journeys. Additionally, key influencers will join this project to share their own provocative and candid guidance in hopes that seeing and understanding real people on their journey will help readers succeed on theirs. Sometimes serious, and often funny, Greatist has enlisted social media influencers Jessi Kneeland, Susie Moore, Roz Mays, Jonathan Angelili, and Adam Bornstein to share their unique tone of voice and laser-focused expertise on exercise, nutrition, and life goals. Greatist and participating influencers will also post messages throughout the quarter on their social channels to ensure a constant conversation and consistent inspiration using the hashtag #healthyish.
For more information, go to http://greatist.com/project-confidence
ABOUT GREATIST
Greatist is a rapidly growing, award-winning media company on a mission to give everyone a healthy attitude. Founded by CEO Derek Flanzraich, Greatist publishes evidence-backed content with an authentic voice, establishing itself as a deeply trusted lifestyle authority for a loyal community of millions. Greatist empowers its readers, brand partners, and employees to embrace a healthyish lifestyle. Launched in 2011, Greatist is headquartered in New York City. Find more at Greatist.com.
For inquiries, please contact press(at)greatist(dot)com.
Visit us online at: http://www.greatist.com/ | Facebook: https://www.facebook.com/greatist | Twitter: @greatist| Instagram: @greatist | Snapchat: @greatistsnap