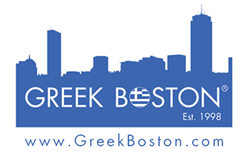 We added the Greek Travel section to the website as a resource for both Greeks and non-Greeks that are planning a trip to Greece.
Boston, MA (PRWEB) October 28, 2014
GreekBoston.com®, the largest ethnic website for Greeks living in and around the Boston, Massachusetts and greater New England area, has recently launched a Greek Travel section on its website.
"Greece is a beautiful country full of rich history, amazing architecture, sandy beaches, and beautiful sunsets. There's a reason why it's such a popular tourist destination. We added the Greek Travel section to the website as a resource for both Greeks and non-Greeks that are planning a trip to Greece. Whether you've been to Greece in the past or this is your first trip, we've included articles that will help you decide which part (or parts) of Greece to visit and what attractions to see once you get there. Greece certainly has something for everyone," said owner of Greek Boston®, Niko Stamoulis.
The Greek Travel section (http://www.greekboston.com/category/travel/) on GreekBoston.com® includes everything a traveler might need to know as they plan a trip to Greece. It includes useful travel resources including points of interest maps, useful phrases for getting around, and articles on all of the best places to go for families, couples, adventure seekers and more. The section discusses tourism in Athens and the Peloponnese and many of the Greek islands. Articles cover popular destinations such as the ancient amphitheaters, the Acropolis, the Meteora, the Minoan sites of Crete, the Ancient Agora, Syntagma Square, Mount Olympus, and many more. The section also includes information on the best beaches in Greece, island hopping, and tips for enjoying the local cuisine.
Greek Boston®, established in 1998 is a leading online resource where Boston, Massachusetts and New England area Greeks can celebrate their language and culture, broaden social and business networks, share stories, learn about their heritage as a people, and come together as a united and strong Greek community. GreekBoston.com® was re-launched in 2014 under new ownership. The Stamoulis Family, which owns and operates Greek Boston®, wanted to create a network of Greeks supporting Greeks.
"I want to unite the Greek community here in Boston and New England to preserve and celebrate our culture, our religion, and our traditions," said Niko Stamoulis.
Follow Greek Boston® on Twitter at https://twitter.com/GreekBoston, on Instagram at http://instagram.com/greekboston, or become a fan on Facebook at https://www.facebook.com/greekboston
About Greek Boston®
Since 1998 Greek Boston .com® has been the premier destination for Greeks living in and around the Boston Massachusetts and New England areas. Greek Boston® is the biggest ethnic website for New England Greeks that features the following useful sections: Boston and New England Greek Festival calendar, Local Greek Events Section, Greek Travel, Greek News, Greek Recipes, Weekly Top 40 Greek Music Charts, Greek Wedding and Christening information, and so much more.