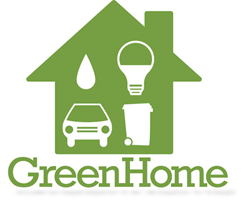 As many consumers are interested in turning their home "green" these simple steps are easy way for homeowners to keep their home energy efficient.
San Francisco, California (PRWEB) November 05, 2013
People across the country are showing interest in going green—which means making changes in their daily lives to be more eco-friendly. The home is a great place to start this endeavor, and going green doesn't have to mean drastic overhauls or expensive home renovations. The home security professionals at SecuritySystemReviews.com created a list of easy changes homeowners can make, in order to be greener. Security System Reviews is the leading provider of information and reviews of top security systems for residents of every state, from Ohio security systems, all the way to Hawaii security systems.
1. Seal leaky areas that let drafts in and out of a home. This is a quick, inexpensive repair that not only allows homeowners to be more eco-friendly, but also to save on the energy costs. To check for drafts around windows, simply hold a lit incense stick near the window and see if the smoke is blown. To seal the cracks, it's only necessary to use caulk or weather-stripping, making it the perfect DIY project.
2. Fix water leaks. It's not just air leaks that aren't environmentally friendly—keep an eye out for leaky pipes and faucets as well. Sometimes a leak only requires a little tightening with a set of pliers, other times it may require a professional plumber. When a homeowner repairs water leaks, not only can they save on their monthly water bill, but they're also reducing their risk of mold, which is a dangerous and costly problem.
3. Replace showerheads with low-flow versions. A low-flow showerhead can reduce water consumption by as much as 70 percent, and they're easy to install and extremely inexpensive. In fact, it's possible to find low-flower showerheads that are less than $10.
4. Use a home automation system offered by security companies throughout the country. Home automation systems are not as expensive as they were in the past, as the technology becomes more available, and they're a great way to integrate all of the systems in a house, in order to save energy. A homeowner has the ability to remotely control everything from the thermostat to televisions and other entertainment devices. Home automation systems can also be great in terms of home security, and will help homeowners save big bucks on energy bills.
About SecuritySystemReviews.com
SecuritySystemReviews.com is an independent, third-party site founded by a team of security professionals. The site provides users with access to valuable reviews and rankings of top security companies throughout the country, including ADT and FrontPoint Security reviews. Additionally, the site offers coupons, discount codes and even news and tips to help consumers with home security. All reviews conducted by the site are anonymous and completed in a unique secret shopper format, in order to most accurately gauge the true customer experience of each company.