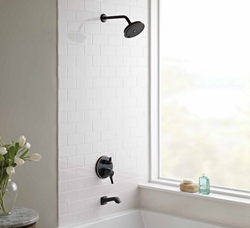 Waste is waste, period – even if it's "just a bulb," it can make a big difference on a household's monthly bottom line.
(PRWEB) May 15, 2015
HomeThangs.com – the Online Home Improvement Store has made their goal to deliver the right product to the consumer. With that in mind, shopping and home design tips, as well as special product selections are being introduced.
Improving a home's efficiency is great for the environment, sure, but it's also great for the homeowner. Upgrades that reduce water and energy consumption or that reduce waste can dramatically lower monthly utility bills, and typically pay for themselves within the first year or so of use. Whether big or small, "green" home improvements are a smart investment, and HomeThangs.com has introduced a guide to a few simple yet effective swaps to make.
Many new homes are built to be more energy efficient, but most old homes aren't. From small things like inefficient light bulbs to major issues like leaky windows and poor insulation, many homes are constantly wasting energy. A home energy audit will catch the worst offenders and while some fixes may require a larger investment to fix, in the long run they're well worth the expense.
Similarly, many older homes have yet to catch up with modern, stricter water use regulations, which means a lot of water (and money) unnecessarily going down the drain. From maintaining old faucets to fully replacing inefficient fixtures, there are more ways than ever to cut down on a home's water consumption without ever missing it. Water efficiency isn't just about showers and toilets, either – smarter landscaping can actually make the biggest difference in a home's water usage.
For an in-depth look at a few smart ways to green a home, check out the full article here.
HomeThangs.com is not only a home improvement superstore, it also provides expert design tips and a comprehensive shopping guide, taking the ideas from professional interior designers, and offering tips to the consumers on how to pick the products to best suit their needs.