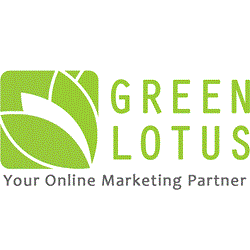 There is no doubt that ever since we started our campaigns with Green Lotus there has been an increase in SEO visibility and leads for our company. Green Lotus is the perfect solution to our paid and SEO marketing needs.
Toronto, Ontario (PRWEB) September 25, 2013
In today's competitive marketplace it is no longer sufficient to only focus online marketing efforts on paid search engine marketing campaigns and ignore organic strategies and social media, a hybrid model is needed to capitalize on all online all traffic sources.
The Green Lotus hybrid online marketing strategy focuses on producing high quality leads and maximizing the impact of the online marketing budget. For a recent client, Epic Cruises, Green Lotus implemented a hybrid search engine marketing strategy (both paid and organic) with full traffic tracking to allow for analysis in the Search Engine Marketing Case Study.
Green Lotus delivered on client goals and gained quality and cost-effective leads. The ad campaign generated more than 700 leads in less than 4 months, at a cost of $56 per lead, and produced a 5.2% conversion rate. Of particular note, the hybrid marketing strategy resulted in:

Overall Website Visits: 114% increase
Avg. Organic Keyword Ranking: 281% increase
Organic (Non-Paid) Search Engine Visits: 415% increase
Overall Leads Generation: 874% increase
The Search Engine Marketing Case Study provides a detailed analysis of the ad campaigns implemented, and the results attained. Results like these are difficult to dispute. A combination marketing strategy will improve search engine optimization, lead to more website visits and business leads!
About Bassem Ghali, Founder of Green Lotus & Head of Client Strategy:
Bassem is a search engine marketing strategist and a speaker with more than 8 years of experience managing online marketing strategies for some of Canadian's largest corporations including Canadian Tire, Direct Energy, and Toronto Star - New in Homes.
Bassem is the driving force behind Green Lotus and has a knack for creating innovative online marketing strategies for small, medium and large businesses.
Demonstrated success in online marketing has led to speaking engagements at various events including Search Engine Strategies (SES) Toronto, Newmarket Chamber of Commerce, Toronto Women's Expo, Middle East Finance Conference Toronto and more.
With a desire to support the community and increase awareness of local community non-profit organizations and charities, Bassem has created the Donate & Learn Initiative organizing educational online marketing workshops for entrepreneurs, business owners and professionals, with all proceeds donated to partnering charities.
Green Lotus:
1 Yonge Street - Suite 1801. Toronto, Ontario M5E 1E5. Toll Free: 1 800-878-1667